There are few mobile games in general that offer a console-quality experience with responsive touchscreen controls. Likewise, there are few exceptions that define mobile gaming as the finest and Into the Dead is one of the best games that fit this category. Released back in 2012, the game throws players into a post-apocalyptic world where they have to survive against zombies that overrun the entire city and evade them by whatever means necessary.
Given the success of the first game, PikPok, the developers of Into the Dead game, released a sequel that brought more refined gameplay and visuals resulting in yet another hit. Many fans are curious about the third game and wondering if it's under development. In this article, we'll be talking more about the game and the possible release date of Into the Dead 3. Continue reading the article to know more.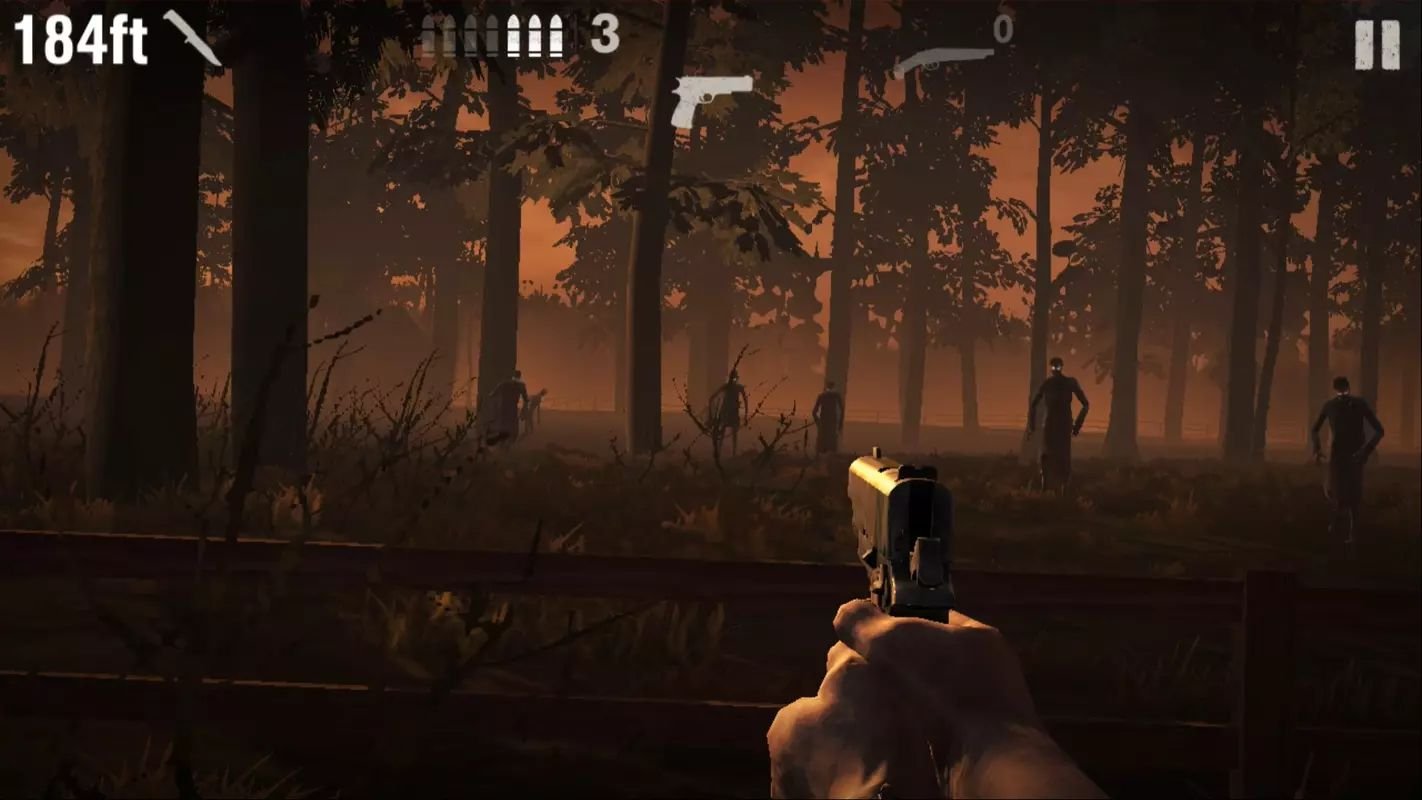 About Into the Dead
The game received critical acclaim back in 2012 for beautiful visuals and simplistic gameplay where you have to run from zombies and use directional keys to avoid them. Your main objective is to get away as far as possible before you get cornered by zombie hordes. Another interesting mechanic is that you can also fight your way through the dead by picking up firearms like pistols, shotguns, etc from supply crates and blast the incoming zombies. The atmosphere and overall vibe made it, even more, better when it comes to immersion.
Its sequel, Into the Dead 2 further expanded the gameplay and refined the general elements. This time it introduced a more compelling narrative, branching story paths, and multiple endings, similar to the Walking Dead series on mobile. Combat was also revamped with plenty of variety offered to players including melee, explosives, and firearms. You can even upgrade your weapons to deal greater damage and increase the efficiency of your weapon.
When is Into the Dead 3 releasing?
Given how today's smartphones are incredibly powerful, we can imagine Into the Dead 3 to have more superior gameplay mechanics, more landscape variety, visuals, and a huge number of zombies filling the game world. Sadly there's no mention or teaser of Into the Dead 3 from PikPok's end yet or even if it's under development or not.
The first game came out in 2012, and the second game followed in 2017. So, if we analyze the timeframe of each game's release date, we might get an announcement or release date for Into the Dead 3 in 2022 or later. We'll keep you updated about it as soon as any official news turns up.
We hope that you enjoyed reading this article, stay tuned for more updates about Into the Dead 3 and more at Digistatement.