Microsoft Flight Simulator 2020 replicates every real-life scenario that takes place of what the pilot goes through when operating a plane. The highly immersive sim continues to receive support and quality of life improvements that enhance the experience better the more it ages. It has plenty of worlds that players can fly in with photorealistic terrains and attention to detail on environment and planes that continues to draw players towards it.
To further expand the game, the devs announced a new world update that includes new regions in southern Europe that are Italy, and Malta. Wondering what else is planned by the devs in the most ambitious update? Continue reading the article to know more about the game and the release date of the Italy/Malta world update.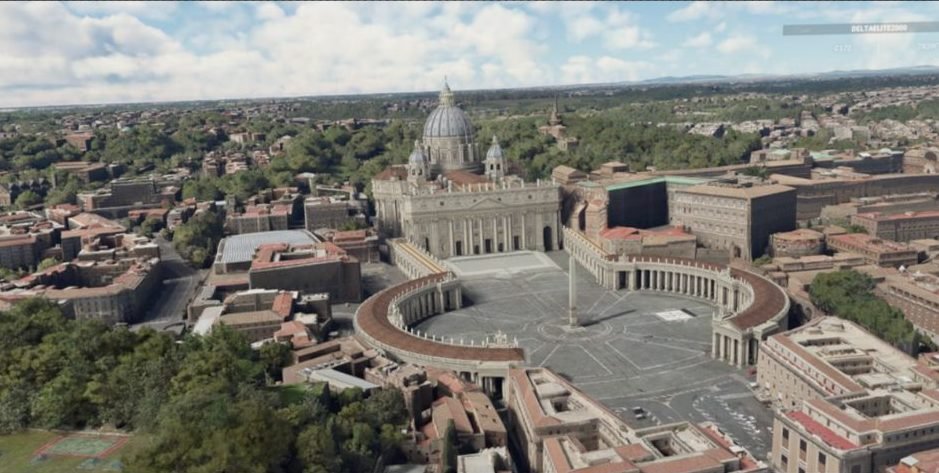 About the new world update
MFS has always been about delivering a real-life simulation for players to immerse themselves in, which means cities that are inspired by their real-life counterparts. One of the devs explained more about the World Update 9 during their Twitch stream and how it'll be one of the most ambitious updates ever delivered by Microsoft Flight Simulator. To make the experience more lifelike, it has photogrammetry areas that include cities and suburbs, brand new aerial imagery, airports, and usual landmarks that include iconic locations.
What makes the World 9 update so fascinating is that the team of MFS got the help of the Italian government to get most of the elevation data of Italian states more accurately, which will be a blast to experience when flying over to that region and we can't help but feel excited about it.
When is the World update 9 coming out?
It won't be long until we get to see Italy & Malta in one of the upcoming updates of Microsoft Flight Simulator 2020, as devs have assured us that it's sooner than we think. We're also speculating that they'll also include a new Local Legend airplane that'll be suitable for the region. According to the roadmap that's listed on the official website of Flight Simulator 2020, the upcoming World Update 9 will be released on 17 May 2022 along with general improvements and bug fixes. It is only a few days away so look forward to it and if you're new to the game, you'll certainly appreciate the work that Microsoft has done to further enhance their game.
We hope that you enjoyed reading this article, stay tuned for more updates about Microsoft Flight Simulator 2020 and other news at Digistatement.