Simulation games offer a great deal of immersion and good times that makes us jump into every activity, gather items and resources, and strategically handle things. Internet Cafe Simulator 2 is also one of such realistic business building simulators that require players to do everything to grow their business and rake profits. Protect your business from thugs, hire staff, install new computers, prepare delicious meals, and do just about anything to run a successful business whether it is legal or not.
As the game has recently been released, there's a good amount of game-breaking bugs that many players are dissatisfied about. The latest one is not being able to play in ultrawide resolution, which many ultra-wide monitors can't take advantage of as the max resolution is locked at 1920×1080. Is there a fix? Read the article further to know about the game and if there is a fix released for the game.
About Internet Cafe Simulator 2
Like any simulation game, players are given full freedom on growing their internet cafe business by any means. You can take the moral way and operate it by legal means or if you're feeling confident, you can take the easier and illegal way to develop it. Throughout the game, you can customize the appearance of your shop, cultivate your skills, and have plenty of side activities that'll keep you entertained and grant you a good time playing it.
Issues in the game
Many new games from indie to major AAA often contain errors, bugs, and optimization issues, which are addressed and fixed in updates that devs frequently release. Internet Cafe Simulation 2 is no exception to this as multiple users have reported lagging, black screen, crashes, stuttering, screen tearing and not being able to play on ultrawide resolution. Cheesecake devs are constantly updating the game and fixing general issues that are faced by players on mid to high-end PCs.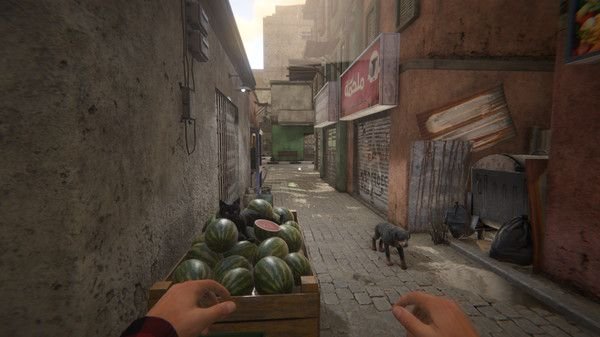 Is there a fix?
Although devs are constantly releasing updates that fix major bugs of the game, sadly there's no update from their end that addresses the ultrawide resolution problem yet. Players are posting on online forums and asking the developers to do something about it. So, it is only a matter of time until we get the ultrawide resolution fixed in one of the future updates of Internet Cafe Simulator 2. For the moment, we recommend you switch to 1920×1080 resolution to play the game.
Stay tuned for more updates at Digistatement.