Have you ever wanted to build your business and learn the hardships and day-to-day hustle of managing it, then Internet Cafe Simulator 2 is the game that nails all the abovementioned points! It is an immersive business simulator where you have to take everything into consideration that is required to grow the business of an internet cafe at all costs. Fight baddies that disrupt your business, install new computers, delight customers, hire staff, and prepare delicious meals in this new game with interesting gameplay mechanics and everything.
After the recent release of the game, fans have been asking if there will be more content released in the form of DLCs, and we're here to delve into every detail about it and when's it going to be released.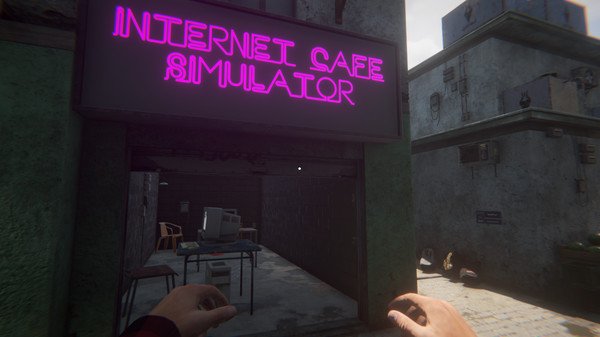 About the game
As the name implies, Internet Cafe Simulator 2 allows you to do plenty of side activities that involve growing your business. You can upgrade the look of your shop, develop your skills, take the safe route or a more illegal approach in growing your business, and build it from scratch. There's so much stuff to do that will keep you engaged for countless hours of gameplay and will ensure you have a good time playing it.
The current state of the game?
As the game was released 3 days ago while writing this article, it isn't in a perfect state as many users have voiced their dissatisfaction that the game is bugged in multiple areas. There are a lot of glitches and game-breaking bugs that make it unplayable like the save progress and items disappearing after loading the save game. We believe that devs will prioritize more on fixing the bugs and optimizing them. To add more replayability, they've also planned on much new exciting content that'll be a major step up from the previous game.
Is the new DLC coming for Internet Cafe Simulator 2?
Sadly there's no mention of a new DLC coming for Internet Cafe Simulator 2 at the moment, however, you shouldn't lose hope as devs stated that they'll release major updates that'll improve the gameplay and add quality of life improvements. With each update, you'll have different experiences of the game along with numerous improvements at the same time. At the moment, the game is filled with bugs right now and devs are taking note of every one of them in their discord channel and promising to fix them.
Devs clearly stated that there won't be any DLC for the game ever. However, if there are any official announcements of it in the future, we'll keep you updated more about it.
We hope that you enjoyed reading this article. Stay tuned for more updates at Digistatement.