Farming Simulator 22 is the recently released game that offers you the best virtual farming experience in the world. It is the latest installment in the Farming Simulator video game series and is currently available to play on PC, Xbox One, PS4, PS5, Xbox Series X|S, Stadia, and macOS systems. As it is a freshly released game, not many players know how to grow Poplars in FS 22. In this article, we will guide you on how you can grow Poplars easily in FS 22. So, continue reading this article till the end.
For those who don't know, Poplar is a fast-growing tree and is usually found in northern regions of the world. They are cultivated because they are a great supplier of Timber and Pulp. Just like growing Poplar, there are many other things like washing cars, picking up and selling bales, etc. that most of the FS 22 players are not aware of. But, coming back to the main topic, here is everything you need to know about growing Poplars in FS 22.
FS 22 Grow Poplars: How to do it?
Firstly, there are no field conditions present in the game to grow Poplars. You can grow them in any area on any type of field, even over your crops. But, the mandatory requirement for growing Poplars is having a planter. If you don't have a planter, then head to this path to purchase one: Menu > Tools > Forestry Equipment > Damcon's PL-75.
Now that you have purchased the planter, you need the pallets of Poplar so that Planter can bury them in the field. To purchase the Poplar Pallets, head to this path: Menu > Objects > Pallets > Lizard Poplar ($280).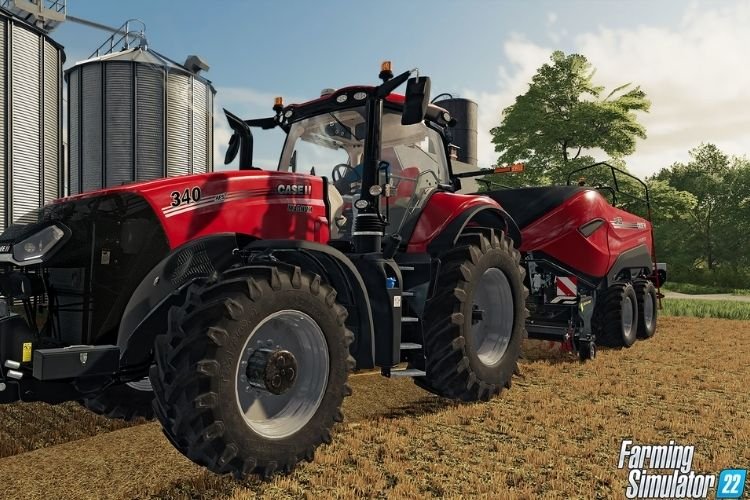 After purchasing these items, you will have to assemble these things at one place. So, get your tractor and attach the planter you purchased to it and drive it to the place where you want to grow Poplars. Don't forget to carry the Poplar Pallet in your Planter by pressing R on the keyboard or the appropriate key (see help from the top-left corner) on the controller.
The easiest way to plant the Poplar Pallet is to hire the AI worker by pressing H on the keyboard or the appropriate key (see help from the top-left corner) on the controller. But, if you want to do it the hard way, you can also do it manually by lowering and turning on the tree planter on the field.
After planting the seeds, poplars will take around 12 days to grow and become ready to be harvested. If you are not seeing favorable results, make sure that you are planting them in the months between March to August and not after that. You can also turn Seasonal Growth off in the settings to plant them whenever you like.
Harvesting Poplars
Now that you have grown Poplars, it's time to harvest them. There are only limited tools that can help you harvest poplars. Here is a list of them:
[Baler] Anderson's BioBaler WB-55
[Forage Harvester Headers] Lacotec's LH II
[Forage Harvester Headers] New Holland's 130FB
Make sure to equip them with either a tractor or a Forage Harvester (according to what they are compatible with) and bring them to the field where you have grown Poplars.
Now, make sure to turn Crop Destruction Off before starting harvesting them. This will eliminate the margin of errors and help you harvest poplars easily.
Note: Use the guide from the top left corner of your screen to operate the harvesters easily.
So, this was everything about growing poplars in FS 22. If you found this article helpful, share it with your friends.