Intel is the world's largest and most popular microprocessor company. Intel announced its 10th version of the processor series and the world is all excited as the release date gets closer. The latest series of Intel is the Comet Lake which will represent the 10th gen. The H-series of Comet Lake rocks some of the coolest and very efficient features that will completely boost the computer usage for the present generation of people.
Bringing some hot news in, a couple of details have been revealed about the Core i9 processor of the Comet Lake H series. The details show what the 10th gen has mainly paid focus on and what the latest processors will be promising. So, before looking for the price and release date, check out the revolutionary features that Core i9 will present!
Intel H-series Core i9 10th Gen Features-
In its expanded form, Core i9 of 10th Gen is tagged as the Core i9- 10980HK. This core will pack an 8-core/ 16-thread CPU with maximum boost speed. When said to be maximum boost speed, it is the Thermal Velocity Boost with 5.30 GHz. Also, the power target of this processor is an aggressive 45 W TDP.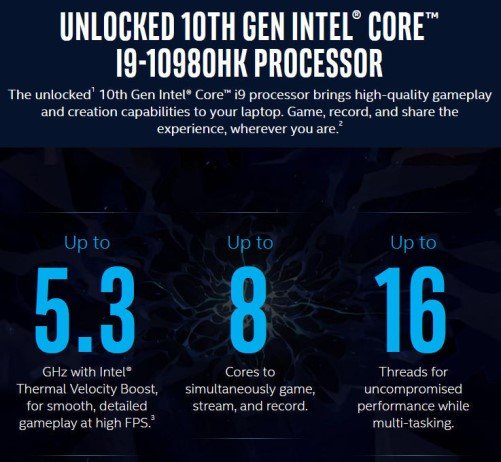 The Core i9 of 10th gen will be focussing on the high-quality gaming experience and a wider platform for creation, coding, and multi-tasking. Breaking the specs down, the 5.3 GHz Thermal Velocity Boost will smoothen the device functions and focus on detailed gaming functions at high fps. The 8 cores will support gaming, streaming and recording at the same time with ease. And the 16 threads will enhance the performance and the multi-tasking alongside the cores.
As you can see, the boost speed is not a typical turbo boost this time, which only allows boost speed 2.0. The TVB was first introduced with Core i9-8950HK, Intel's first i9 for the mobile platform. The Comet Lake H series will utilize the 14nm fabrication process. To read a full-fledged article on all the core processors the 10th gen and the specs they will rock, check the link given below.
---
---
Intel H-series Core i9 10th Gen Price-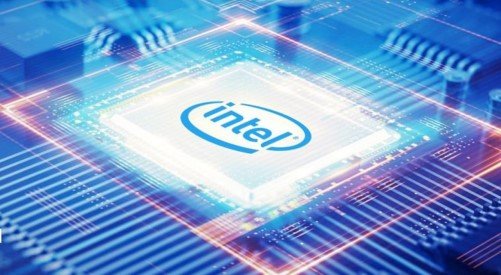 From the current status, there are no details revealed about the price of not just Core i9, but of any other core processor too. But drawing assumptions from previous versions and other series, we can expect this processor from Intel cost more than $900.
Intel H-series Core i9 10th Gen Release Date-
The official release date of the Comet Lake H series is out. The Core i9 along with the other CPU processors will start rolling out on April 2, 2020. The date is official and there seems to be no evidence of any changes or corrections to take place.
Rest assured, stay tuned for further information about the Comet Lake series and Intel. Also, share this article with all those who are waiting for the launch of this series!