Developed and published by Crytek, Hunt Showdown is a 2019-released first-person shooter video game. Since the game has been released, it has received very positive reviews from the players. A major reason behind the regular positive feedback from the players is that Crytek is consistent in launching new updates for the game and also in releasing DLCs regularly. Having said that, Crytek is preparing for the next update 1.7.2 for Hunt Showdown, and they recently revealed that this update will be adding a brand new weapon called "Berthier Mle 1892 Deadeye" to the game. If you also want to know everything about this topic, continue reading this article till the end.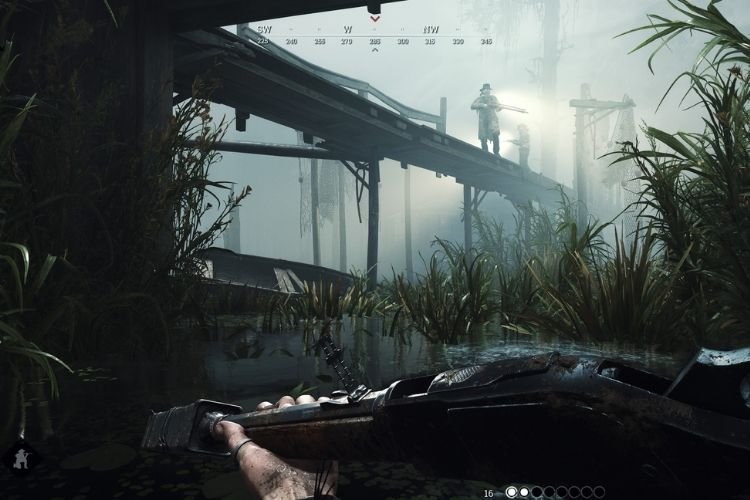 Before discussing the new weapon, let's discuss briefly about the game. Hunt Showdown takes you to the place called "Louisiana Bayou" which is infested with lethal monsters. In this game, you play the role of a Hunter whose objective is to eliminate these monsters. And just like you, there are other players also who are searching for the same target to eliminate it. After eliminating the target, you get a big reward, but at the same time, you also become the target of other players on the map for the prize you have just won. This game gives you a complete drive of thrill and excitement. Well, coming back to the main topic, here is everything you need to know about the Berthier Mle 1892 Deadeye Weapon in this game.
Hunt Showdown Berthier Mle 1892 Deadeye
Yesterday (12-01-2022), Crytek has announced that the lethal weapon Berthier Mle 1892 Deadeye will be added to Hunt Showdown in the 1.7.2 update. For those who don't know, Berthier Mle 1892 Deadeye is a unique Carbine-style long rifle that you can use to do an immense level of damage to the opponents. A single bullet from this rifle can do a lot of damage to the opponents, giving you an upper hand in mid to long-range fights. It is quite certain that for many players, it will be a weapon to go for once it arrives in Hunt Showdown V 1.7.2.
So, this was everything about the new weapon, Berthier Mle 1892 Deadeye, to be introduced in Hunt Showdown. If you found this article informative, share it with your friends.