The latest installment in the award-winning Monster Hunter series, Monster Hunter Rise (PC) is the recently released action-adventure game. The Nintendo Switch version of this game was already released a few months back in 2021. As this is a new game, it is quite ordinary for it to have some unexpected issues. Whenever a game is specially designed for a particular platform (Windows in this case), it is bound to face some unexpected issues. Talking about issues, some players are facing an issue where they are not able to change the graphics settings in the game. If you are also unable to do this as well, continue reading this article to find out how you can do it.
As the name of this game suggests, in Monster Hunter Rise PC, you become a hunter whose objective is to fight all the lethal monsters using a wide variety of weapons in an all-time new storyline. Apart from weapons and storyline, this game also features brand-new maps to explore. The PC version of this game is specially customized with a number of additional visual and performance-enhancing optimizations. To know if this game supports ultra-wide display resolution, you can head here. Coming back to the main topic, here is everything you need to know about changing the Graphics Settings in Monster Hunter Rise PC.
Monster Hunter Rise PC Graphics Settings: How to change them?
As mentioned above also, Monster Hunter Rise has been specially customized and optimized with better visuals and resolutions for the PC platform. But, there are some players who are unable to tweak their in-game settings to get the best possible experience on their PC. If you are one of them, here is what you should know.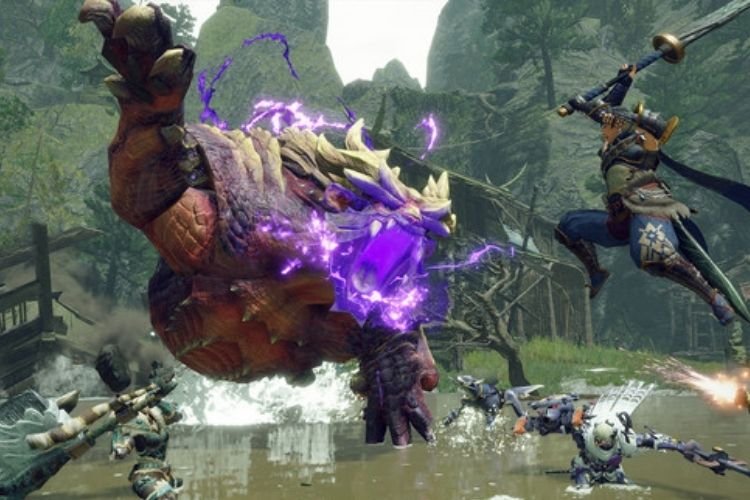 If you are not able to change the graphics settings in Monster Hunter Rise PC, then you must be trying it just after launching the game. So, what you need to do to change graphics settings is to progress a little bit in the tutorial of the game to access the options menu. After you have finished the tutorial of this game, enter any quest mode, and then you can go to the option named Advanced Graphics Settings in the in-game menu to change the Graphics Settings.
So, this was everything about changing the graphics settings in Monster Hunter Rise PC. If you found this article helpful, share it with your friends.