Season 7 of the Call of Duty Mobile was pretty exciting and impressive with the introduction of Gulag as a multiplayer map and addition of new weapons like the QQ9 and Man-O-War. Season 8 of Call of Duty Mobile is live now. This brand new apocalyptic season, The Forge includes the new High-Rise map from Modern Warfare 2, new modes, four brand new characters, skins, and weapons. The Battle Pass for season 8 is also live now. The Premium Battle Pass costs 220 CP, and the Premium Pass Plus costs 520 CP.
The widely popular Scar-H from the Call of Duty franchise is also introduced in the latest season of COD Mobile with a new name, DR-H. This weapon will be available for players via the battle pass. Without further ado, let us find out how to unlock this weapon in COD Mobile.
How to unlock DR-H in Call of Duty Mobile
The most recently added weapon to the game is DR-H. It is an Assault Rifle and might be the new best weapon in Season 8 of Call of Duty Mobile. It has strong damage output, good accuracy, medium fire rate, and low recoil. You can equip 4 attachments on the DR-H based on your customization. The OTM is a new attachment for this weapon and it increases any shots that hit an enemy player's body. It also has a unique damage drop off.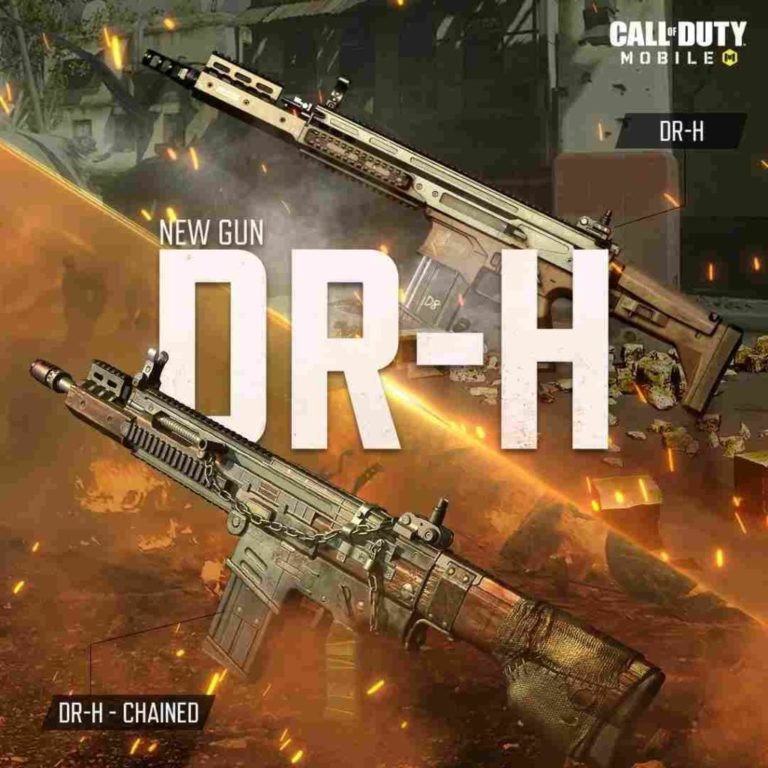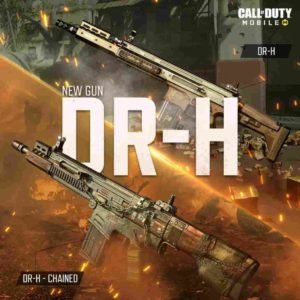 In order to unlock DR-H for free, all you need to do is complete the Season 8 battle pass missions and reach tier 21. After reaching tier 21, you will be able to equip this gun. The DR-H also comes with a Chained skin, which makes it look nicer and provide extra perks when using the skin as well. This skin offers extra perks like increased weapon firing range, and kills broadcasted with effects. You can unlock the Chained skin of this weapon by reaching Tier 10 of the Season 8 Premium Battle Pass.