Everyone is trying to get their hands on Minecraft. The game has managed to stay relevant for several years since its conception, and it doesn't seem that Minecraft will stop anytime soon. In this article, we are going to see how to play Minecraft 1.17 in PojavLauncher and how To Fix Exited MC 1.17 in PojavLauncher. Let's dive right in: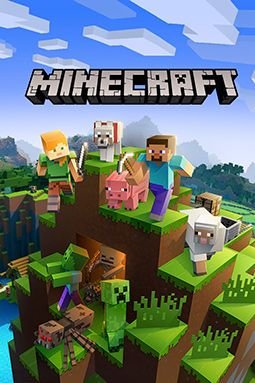 Minecraft
We have written about Minecraft time and again on Digistatement. The game remains one of my personal favorites, a sentiment that is shared by thousands. A small number of games stand the test of time as elegantly and stubbornly as Minecraft has, and the game keeps on delivering after several years since its release.
Minecraft is a sandbox game that borrows a little from all kinds of games. Farming, fishing, building, crafting weapons, slaying dragons, you name it. Not to forget the most important and defining aspect of the game, mining. Players mine for elements nestled safely between the rocks underground, which can then be used to craft items such as weapons.
How to play Minecraft 1.17 in PojavLauncher and How To Fix Exited MC 1.17 in PojavLauncher
Games are mostly made with PC users kept in mind, and their mobile counterparts often don't live up to the mark. However, there are ways to get your favorite games to work on your mobile device! PojavLauncher is a Minecraft: Java Edition launcher for Android and iOS, and is a great way to play the latest versions of Minecraft on your phone. Here are some steps to do so:
Download PojavLauncher on your Android or iOS device. You can find the app on your respective application store.
Once Downloaded, choose the 1.17 version to run.
If you encounter the Exited MC 1.17 message in PojavLauncher, follow these steps:
Go to settings, and Tick the Snapshot option
In the versions option, scroll till you find 20w51a
Select it and start playing!
Read about the best Texture Packs for Minecraft 1.17
Read more about gaming on Digistatement