Dungeons and Dragons might be one of the most popular games to have been created, ever. The game has a huge following of dedicated fans and gaming enthusiasts all across the globe. We have covered the Free-Post Launch Plan before, here's a continuation to the same. In this article, we will take a look at the Dungeons & Dragons two-player split-screen option to arrive with DLC 1 update. Let's dive right in: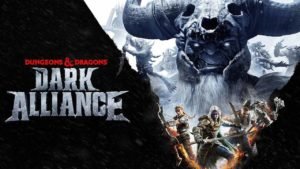 Dungeons and Dragons Dark Alliance
Dungeons and Dragons is a tabletop game that enables users to develop their own fantasy characters and embark on a journey through the world of magic and possibilities. The game's versatility has been a driving force behind its success.
Dark Alliance is the PC version of the game. The game involves the same exploring dynamics of the original, along with a set of characters. Players can choose from 4 characters, and swap between them in single-player mode. The game will be the receiver of several DLCs that will include not just storylines but several other features.
The 2nd DLC will be called Trolls, which follows the journey of Kelvin's Cairn that has been invaded by Trolls. You need to get rid of them in order to reclaim the same. Trolls can be expected to be released in Fall. Other details of both the DLCs can be found here:
Along with the storylines, the DLCs come with features. DLC 1 will notably carry the two-player split-screen option. Just when you thought that split-screens were down and out, Dungeons and Dragons Dark Alliance have essentially revived the same. Be sure to get your hands on the game.
Read more about gaming on Digistatement