The new Minecraft update is out, and we could not be more excited! Aptly named the Caves and Cliffs update, there is a lot to unpack in the new Minecraft 1.17 update. In this article, we will take a look at the TOP 5 Best Texture Packs for Minecraft 1.17 (2021), and everything you need to know about the same. Let's dive right in: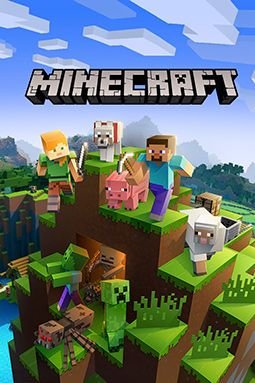 Minecraft
Minecraft is a Sandbox game where players are spawned in an open world. You are free to do anything you want. From mining to fishing, there is nothing you can't do in Minecraft. The game is famous for its versatility, which is the reason the game has managed to not only stay relevant for about 10 years but flourish. The game has its own set of loyal fans.
Released on June 8, the latest update has a lot of cool new additions for the game. The new update will add amethyst geodes in the game along with amethyst blocks and items, copper ore accompanied with its derived forms. Other additions include deepslate and its variants, and the goat, glow squid, and axolotl mobs, among other things!
TOP 5 Best Texture Packs for Minecraft 1.17
For the uninitiated, Texture Packs are collections of files that alter the appearance of the blocks in Minecraft. These include materials, mobs, in-game items, and pretty much everything you can see in the game. Texture Packs are a great way of spicing up your gameplay experience in Minecraft. Here are 5 Texture Packs that you need to check out:
Source: Texture-packs.com
Read more about gaming on Digistatement