Who does not want to add one of the fastest cars in their Car Collection in the Forza Horizon 5 game? Well, there are a lot of fast cars in this game but no one can compete with the Ferrari SF90 in terms of Speed along with the looks. If you are also an FH5 car collector then you need to have this beast in your garage to brag in front of your friends. Continue reading this article till the end to know how to get the Ferrari SF90 in FH5.
Ferrari SF90 is an absolutely amazing car to have in your Car Collection. This Ferrari car is even considered the most powerful Ferrari Car ever to be introduced in the game. But, when talking about getting this car, it is quite easy to do. Here is how you can get the Ferrari SF90 in Forza Horizon 5.
Get Ferrari SF90 in FH5
Forza Horizon 5 is the fifth main installment in the series. Being the latest installment in the series, it includes the maximum number of cars featured in any Forza game ever. This number has crossed the 580 mark and will continue increasing in the upcoming future. Having said that, the Ferrari SF90 has recently arrived in this game "and is available to claim as a reward in "SERIES 7: CINCO DE MAYO".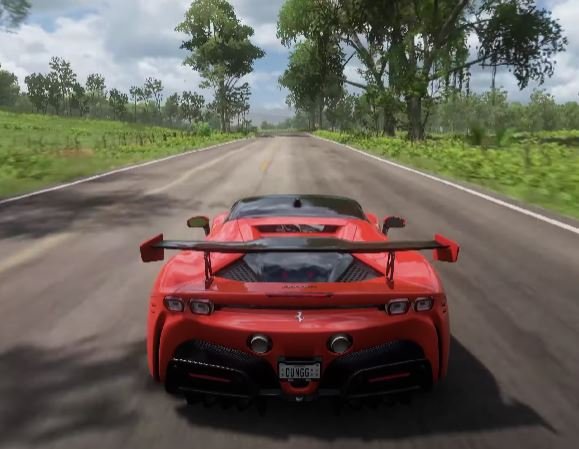 Just like there are different seasons in many games like PUBG, COD, etc., in Forza Horizon 5, there are different series that get updated from time to time. Currently, Series 7 is running in FH5 and the Ferrari SF90 is a reward that you can redeem after achieving 80 points in Series 7. Now, for the regular FH5 players, it is quite easy to achieve this milestone. But the non-regular players will have to complete several daily challenges, weekly challenges, and even Festival Playlists. So, you need to dedicate several hours to be able to redeem this car.
You must note that you can only redeem this car while Series 7 is running. Once this series is over, you won't be able to get this car, unless you are very lucky and get it in the Auction House.
So, this was everything about getting the Ferrari SF90 in FH5. If you found this article helpful, share it with your friends. Also, check out how to get Nissan 370Z Rally in FH5.