Call of Duty: Mobile won the title for the most popular mobile game of 2019. The game is developed by Tencent Games and inspired by Call of Duty Black Ops 4, which also features a Battle Royale mode. Within its first month of release, the game was downloaded 148 million times on both Android and iOS platforms and generated $54 million in revenue.
The game was launched in October 2019 and became the most popular game on the mobile platform in no time. Kudos to folks in the developer team, who have been releasing new content in the game like the new modes, challenges, weapons skins with the updates, which eventually maintain the engagement of the players.
Recently, CODM received the new season update, which brought a long list of new content, including new weapons, new operators, new skins, new operator-skill, and a lot more. Well, fans have been enjoying the new operator skill – Annihilator, new free weapon – Pharo and other content. And in case you don't know how to unlock Annihilator and Pharo, you must consider our recent posts for more details. Visit the link mentioned below for more details.
---
---
---
Every season update of Call of Duty Mobile brings a special weapon. With the earlier season updates, developers brought special melee weapons like Karambit knife and baseball bat. With season 6, CODM gets a new weapon called Hachi.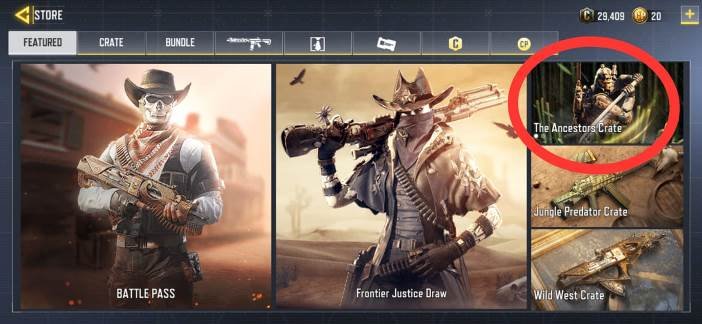 Hachi, the Samurai sword, can be found in the special crates. For this, go to the Stores, the icon can be found on the home screen, open the Featured Crates tab, and open The Ancestors Crate section.
Here, you can check out the special items that can be obtained by The Ancestors Crate. You have to spend CP to buy the crates, and if you are lucky enough, you will be able to unlock the Hachi and maybe the special operator – Samurai Recon.
Well, this is the only way to unlock the special sword in Call of Duty Mobile. If you are not in favor of spending cash in a video game, you won't be able to equip Hachi as the special items can be obtained only with special crates in CODM.