Call of Duty: Mobile is one of the most popular mobiles game these days and engages millions of active users daily. Tencent Games developed the mobile version of the popular first-person shooter franchise. So far, the creators of Call of Duty: Mobile have successfully managed to engage the interest of the players. Regular in-game updates bring new game modes, new weapons, and a lot more new content.
Recently, season 6 update of Call of Duty mobile has gone live, which brings a new battle pass, new weapon skins, new weapons, and a lot more. Well, the new season finally brings the most awaited weapon; Pharo. As you all know, Pharo debuted in CODM with season 3 update but was available as a paid-weapon. To earn Pharo, players needed to buy special crates, which would cost CPs.
Season 6 is special for the fans who have been waiting to try out the Pharo SMG, as now it can be earned by completing some tasks. To unlock the new Pharo, you just need to complete the new Seasonal tasks, which went live on May 1, with the arrival of the new season.
Where to find Seasonal Tasks for Pharo?
Seasonal tasks can be found in the new task tab on the home screen. You will find the tab on the mid-left of the screen. Check out the screenshot mentioned below for more details.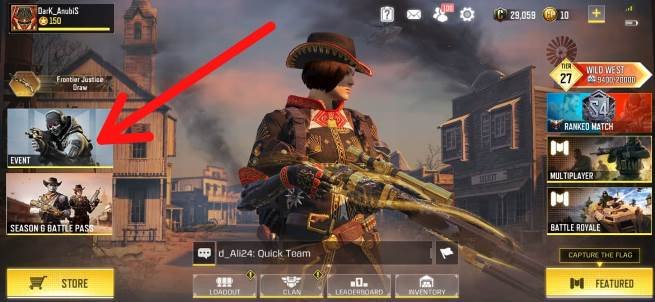 After this, tap on the Seasonal section.
And then, head to Close Quarters Master section.
Well, these are the tasks to be done to unlock the new Pharo.
You need to complete a series of tasks. Descriptions will be mentioned in each task tab. These tasks are a little different, as you need to get the kills with the condition specified in the description. And if you are a good player, these tasks would be a piece of cake for you.
Also, on completing each task in the series, you will be getting new rewards along with Battle Pass XP. Like, on completing task number 3 & 4, you will get a new skin for MSMC and PDW. And there's a lot in the bag.
The third-last task in the series will reward you with the default skin of Pharo.
The duration of this event is 31 days, which means the event will be available until the release of the next season of Call of Duty Mobile.
So, what are you waiting for? Play now and complete the tasks and earn the all-new Pharo.
Stay Safe. Happy Gaming 🙂