Mods or modifications are a great way of adding some more features to your game. Mods range from game mechanic additions to entire adaptations of other games or shows. In this article, we are going to address the Mod requirements of our readers that play Minecraft on their PS4. Learn How To Get Mods In Minecraft PS4: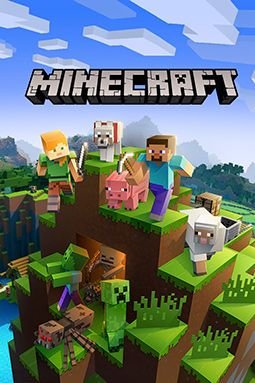 Minecraft
If you haven't played the game before, now is a great time to get started. Minecraft is currently going through an extended update process, named Caves and Cliffs. The Caves and Cliffs update has been broken down into 2 parts, due to the magnitude and complexity of the features introduced, along with the well-being of the developers.
The latest update was the 1.17 which brought several new mobs into the game along with new biomes. Along with these additions, several blocks were also added to Minecraft, but the extent of the update left the players questioning the name. Where were Caves and Cliffs? Well, those features will be introduced into the game in the following update. You can read about all the information we have about the 1.18 update right here:
How To Get Mods In Minecraft PS4
If you are looking to enjoy some mods on your Minecraft PS4, you have come to the right place. Here are some steps you need to follow in order to get mods for your game:
Get a secondary device with Minecraft. This could be your Windows 10 edition, Pocket Edition, etc.
Host a world with mods on the secondary Minecraft device
Join the world through your PS4.
Utilize Minecraft Realms

Realms allow you to have a realm with a world, which can then be transferred onto other devices.

The last way to go about using mods on Minecraft is the Minecraft marketplace

The marketplace has some maps and mods. However, these cost mine coins and are usually not preferred over the other options listed above.
This method makes the need for a secondary device redundant.
Read more about Minecraft here:
Read more about gaming on Digistatement