We know that Bloons Tower Defense 6 is tough. The tough MOAB bloons, their abilities, and the constraints of cash for your upgrades—all of these make the game extremely challenging, especially if you are a casual gamer. Of course, the game is supposed to be tough, forcing the players to come up with creative solutions for each round. But what if you just want something new? Well, would you believe us if we told you about a mod that lets you max-upgrade your towers on any path? It would make your in-game Bloons-popping experience a tad bit easier. Well, such a mod exists, and it is called the "Ultimate Crosspathing Mod". Today, in this article, we will share the details on how to install this mod in BTD 6.
So, you know how crosspathing works in Bloons TD 6, right? If you didn't know or aren't familiar with the term, then let us enlighten you. Basically, a tower in BTD 6 has 3 upgrade paths, out of which you are limited to upgrading only 2. When you do so across two different paths, it is referred to as crosspathing. Choosing this route to upgrade your towers will result in them having some specialized abilities. But here lies the catch: crosspathing is powerful and hence limited to 2 out of 3 paths. And that is not all; you can use five upgrades on one path and only two on the other. This is where the ultimate crosspathing mod comes in. With this mod, you will be able to upgrade to the max tier across all three paths of a tower. You can only imagine how powerful your towers will be with this mod. So, how can you install this awesome mod? Keep reading to know.
How to get, download & install Ultimate Crosspathing Mod for Bloons TD 6 (BTD 6)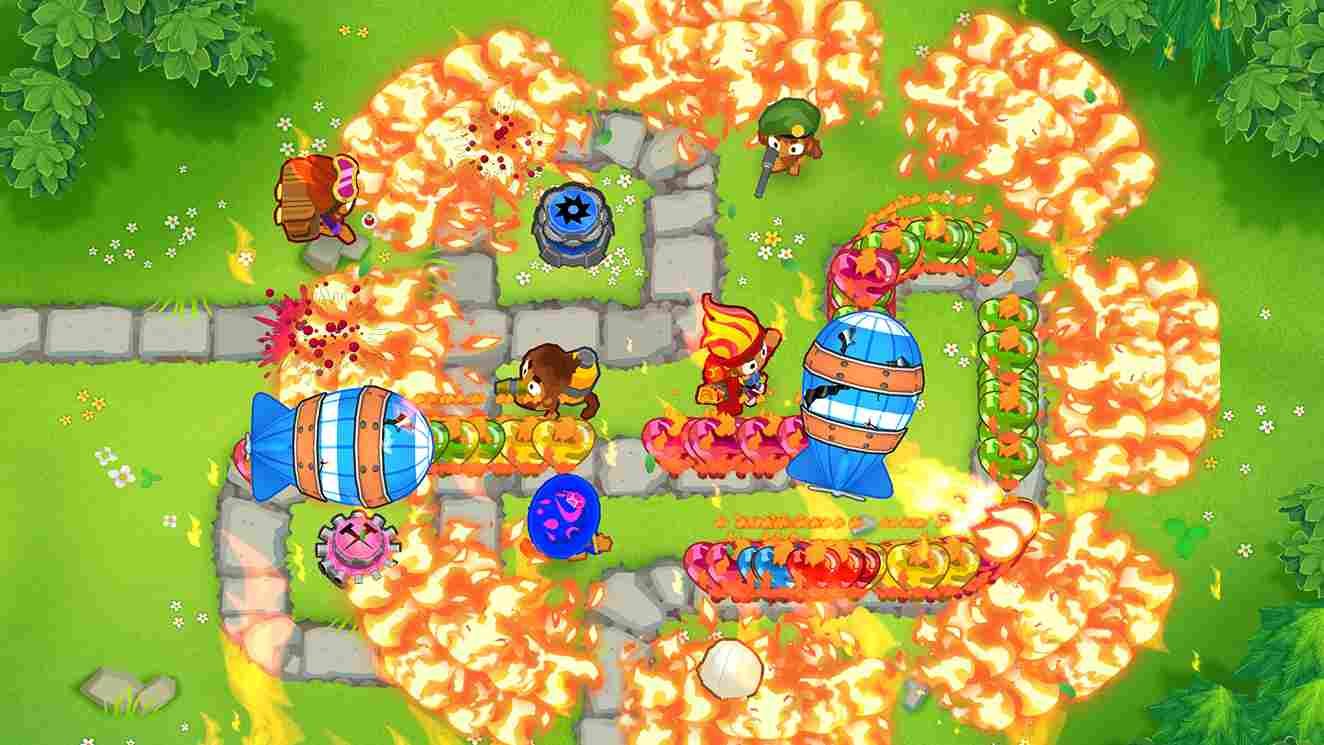 Now, before you move any further with installing the Ultimate Crosspathing mod, there are a few things you need to install first. More specifically, you will need to install the Melon Loader and the BTD 6 Mod helper. If you have them, move ahead with the installation of the Ultimate Crosspathing mod, but if you don't have the required mods yet, click on this link for our guide on installing Melon Loader and the BTD 6 mod helper. Once you have them, click on this link to download the Ultimate Crosspathing mod. After downloading, copy the .dll mod file and paste it into the "Mods" folder present in the game's installation directory.
With melon loader, Bloons TD 6 Mod Helper, and the Ultimate Crosspathing mod installed, you can now start the game and head to the Settings menu. At the bottom right corner, you should be able to see the "mod options" menu. "Ultimate Crosspathing" should be visible in the mod options menu, indicating the successful installation of the mod. Now you can go ahead and access all the upgrades across all three paths of a tower. We hope this guide was helpful. For more tutorials like this, make sure to visit Digistatement regularly.
Read more,
Bloons TD (BTD) 6 Update 37 Release Date: When is it coming out