Update: We have exciting news to share. Well, Update 37 for BTD6 has been officially released, and it comes with a bunch of new content for players to explore. Along with the promised content that was already provided by Ninja Kiwi a few days ago, there are plenty of new balance changes released with this update, but that's not all. The game received additional changes as well. Here's a list featuring some categories that have been tweaked:
Game Specific Changes– New additions
Quest Specific Changes
Tower Specific Fixes– Ice Monkey, Monkey Buccaneer, Monkey Ace, Banana Farm, Engineer, and Beast Handler
Hero Specific Fixes– Obyn Greenfoot, Psi, Geraldo
Platform Specific Fixes for PC, Arcade, and Chromebook
Bug Fixes
Along with all these, a new slider option for Projectile and Effects Scaling has been introduced as well. Note that this is just an overview of the update notes for Update 37 released in BTD6. If you want full details, head over to this link. Also, there have been reports from many players that they are unable to update the game to enjoy the contents of Update 37. If you are also facing the same problem, we recommend waiting a while, as the update can take some time to roll out in every region.
---
Original Post from June 3, 2023, follows below–
If you haven't played BTD 6, which is short for Bloons Tower Defense 6, you should definitely try it. It is what it sounds like: a tower defense game. The gameplay is simple; you will have to prevent "Bloons" from reaching the other end of the map by setting up a defense. If it is really so simple, why's the game so popular? Well, it is all due to the numerous updates that the game receives. We are talking about this because, as you might have guessed from the topic, Update 37 is around the corner. You can be sure that a lot of new content will be added to the game with the upcoming update. But when exactly is it coming out? Well, in this article, we will tell you everything you need to know about the release date of Update 37 for BTD 6.
As we said earlier, the game has a huge player base and receives regular updates. The last update, update 36, was dropped on April 4, 2023. Update 35, on the other hand, was released on February 16, 2023. You can already see a pattern here. So, when is the upcoming update releasing? Let's find out.
Bloons TD (BTD) 6 Update 37 Release Date: When is it coming out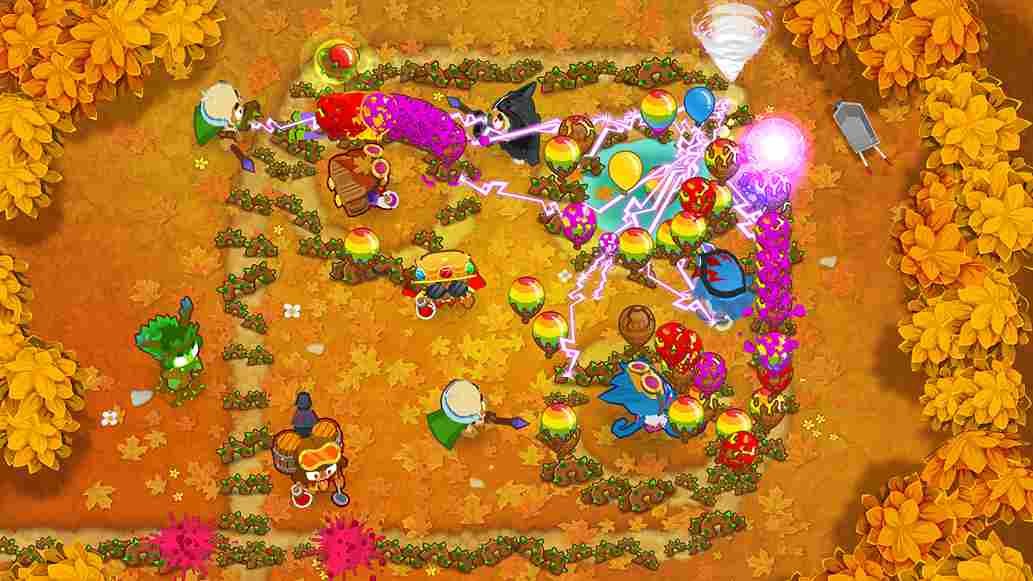 Well, if you are eager to know the exact release date of the update, we have bad news. As of writing this article, we have no official release date for the Update 37 of BTD 6. We do have update notes and a video regarding the update, but neither mentions a release date for the same. Anyway, are you wondering what the update will feature? If yes, continue reading. However, before heading to the details, note that the contents of the update are subject to change in the final version.
A New Paragon: The Magus Perfectus
A new paragon of the Wizard Monkey that loves casting spells will be released in the game with the upcoming update. If you are familiar with the BTD 6 universe, you might know that it was teased a year ago. So, what does it feature? Well, The Magus Perfectus paragon is equipped with a Draining Beam that doesn't deal much damage. However, it absorbs graveyard mana while damaging bloons. When the beam is toggled off, the Magus uses its Arcane Spike to deal huge damage.
It also comes with a Phoenix Explosion ability that can set all the visible bloons on the screen on fire for a total of 30 seconds and also summons a Zombie ZOMG whenever 9000 graveyard mana is consumed. But that's not all. Its Arcane Metamorphosis Ability when activated, can consume all graveyard mana and transform the Magus into a new form that begins destruction using a flame cascade attack.
New Additions
A new Jiangshi Sauda hero skin is going to be released with the upcoming update.
A community-designed map named Erosion is also included.
A total of 4 new Quests are scheduled for this update. These are Birthday Party, Blade Sauda Nowhere, Patch's Cheap Chimps Challenge, and Striken Bad.
Least Cash & Least Tiers Boss Events: After acknowledging feedback from the community, the developers will be adjusting the boss rules in the upcoming update. This means that the Boss events will have new victory conditions.
A bunch of new Trophy Store items are also included. These are:

Heroes: Geraldo Pack Mule pet, Quincy Spec Ops Drop-In placement
Monkeys: Sweden Village
FlagBloons: Party Hat Bloons
Game & UI: Vortex Avatar, Sunset Samba 64 Mix music track, Quincy Arrows banner
Nexus.gg Creator Supporter Avatar

A new 5th Anniversary Avatar, along with a 5th Anniversary Banner is also featured in the upcoming update.
Some new CT Team Store Items are included as well. These are:

Base Props: Treasure Chest
Icons: Overclock icon, Archmage Staff icon
Frames: Bloon From The Dead frame, Mage Hat frame
Although we have mentioned most of the details, you can still check out the update notes by clicking this link. However, even this thread, which, by the way, is from an official source, explicitly mentions that there is no release date for the update right now. Well, that brings us to speculation.
Release Date of Update 37 for BTD 6
Well, if we were to speculate on a release date, we would expect it to be released this month. As you might have noticed, updates for BTD 6 usually drop every 2 months. If the same trend is to be followed, then the upcoming update 37 is going to be released in June, considering that the last update went live in April. However, if you are interested in knowing the exact release date, June 14 may be the day when Update 37 of BTD 6 goes live, as on that day, the game will celebrate its 5th anniversary. What better opportunity to drop a new update than this? But of course, that is just speculation from our end, so take it with a pinch of salt. Anyway, that's all for this article. We hope it was informative. For all your gaming-related queries, keep checking Digistatement.
Read more,