On the 11th of June 2020, the 5th edition of Mi Smart Band was announced in China. There were dozens of rumors about this version of Mi Band as it brought several new additions for the fitness lovers. Also, the Mi Band 5 brings a larger display with magnetic charging features which will only gain more users to the brand! There is also a special women's health check feature and it is extremely pleasant how finally a brand as reputed as Xiaomi is introducing by far the best and most important feature in a fitness band.
Lately, the dark mode has been making rounds in the market. From Android OS to the custom OS supporting the main OS, dark mode is implemented at a very developed level currently. Especially Android 11 will bring more advanced methods of using dark mode like scheduling.
Xiaomi has decided to include this feature in the Mi Smart band 5 too that goes by the name- Night Mode. Hence, here we are with a guide to help you enable night mode in Mi Smart Band 5.
Enable Night Mode in Mi Smart Band 5-
The main reason why a lot of users prefer dark/ night mode is because of battery backup. The dark mode gives longer battery backup with an even precious benefit- lack of strain to eyes. So, follow the simple steps to enable Night Mode in Mi Band 5.
Step 1-
Launch the Mi Fit App
Step 2-
Go to Profile and choose Mi Smart Band 5.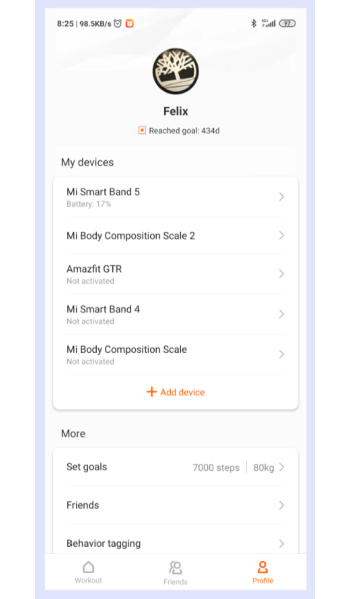 Step 3-
Scroll down and click Night Mode.
Step 4-
Customize, enable, or set night mode based on your comfort.
With that, your latest Mi Smart Band 5 will flex the latest Night Mode on Display. Reach out to us via the comments section if you have any trouble enabling Night Mode in your device.
Rest assured, we post related content and updates every day, so stay tuned! Also, share this article with all the Mi Band users!