Crossplay is one of the greatest features that have ever existed in gaming and Rumbleverse, the latest brawler BR has also integrated it to offer the best experience to players of the genre. Instead of the traditional gunplay that most battle royale games are all about, this game features melee fights up close and personal with real-time players on a single map where everyone is looking for openings to finish off the opponent with regular attacks and special moves. If you're planning on hosting a match with your friends that are on different platforms, enabling crossplay will help you play with them. Continue reading the article to know how to enable Crossplay in Rumbleverse.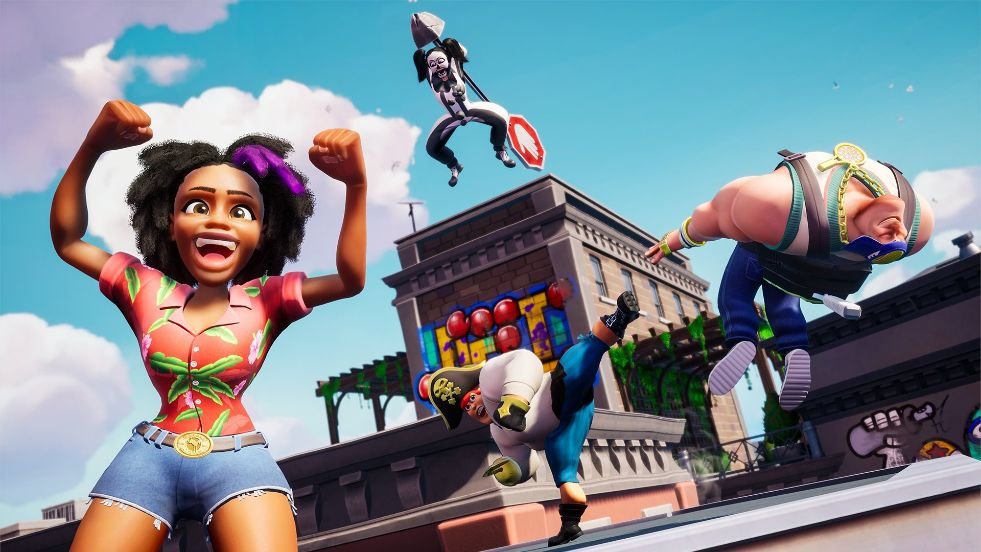 Rumbleverse is a game that defies the norm of a regular battle royale and incorporates close combat as its core system. You can punch, kick and use special moves against oppositions and have to beat them to get to the top. Throughout the match, you'll find various magazines or scrolls stashed inside boxes that contain special attacks and takedowns that you can learn. Advanced techniques let you get the upper hand in battle and are recommended by many to get them in the game. The game naturally piqued the interest of many players across several platforms and thankfully, the devs implemented crossplay that'll let everyone enjoy the game together. With that being said, let's get into how you can enable crossplay in Rumbleverse.
How to enable Crossplay in Rumbleverse?
If you own Rumbleverse on PC and your friend is on PlayStation or Xbox, no need to worry as you can both enjoy the game together, even while playing on different platforms. Follow the steps on how to enable crossplay in the game.
1) First of all, note that you can access your Friends in the game via the Friends tab. Once you head into the Friends tab, find your friends you want to play with and send them an invite.
2) Once your friend is online and accepts the invite, they'll show up in your lobby. However, if they are on different platforms, you may have to do some additional steps.
3) For this, go to the Options menu in Rumbleverse and then go to "Account" and toggle the Crossplay option to "On".
4) Go back and press R3 to bring up the friends menu again and you'll see your friend list.
5) Select the friend you want to play with and select "Invite" or "Join".
Now you can enjoy Rumbleverse with your friend with crossplay enabled. We hope that you enjoyed reading this article, stay tuned for more updates at Digistatement.