The Epic Games Store is a digital video game storefront and launcher similar to Steam. It is available on Microsoft Windows and also on macOS. It comes from developer studio and game publisher, Epic Games. The Epic Games Store was launched in December of 2018 as both a website and a standalone PC launcher. The launcher allows players to manage their game library. You can purchase games from the launcher itself and also install & uninstall games within the game itself.
The Draw of Epic Games Store
The main draw and reason to use the Epic Games store are mainly because of the regular free games. Players who have an Epic Games account and use the store receive multiple free games weekly. Likewise, games from major publishers and premium games sometimes are part of the giveaways. Also, another big draw to using the store is the myriad of Epic Games Store exclusive games like Fortnite. Sometimes new releases from major AAA publishers also get a timed exclusive release on store. The store has tons of additional features that make it one of the best game launchers. Likewise, the storefront also provides a games library, friends list management, online matchmaking, and other features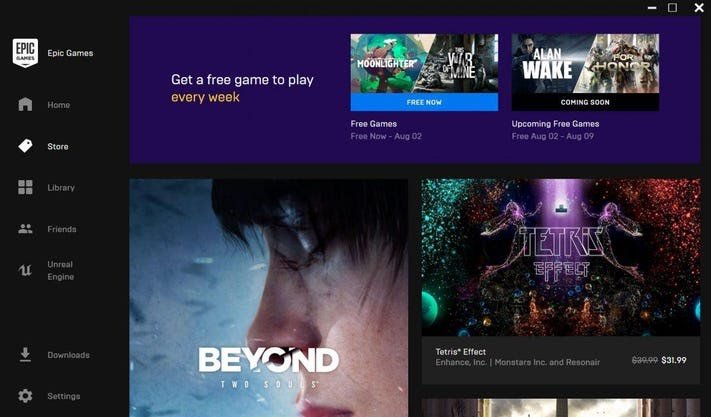 Hours played on Epic Games Store
Whether players want to see the amount of time they spend on games, compare stats with friends, or maintain a schedule for their games, playtime for games can be useful. Likewise, knowing the amount of time & hours played can be useful for players to know. Currently, the store has features that make it easy to inform players of their playtime or any other activity stats in an intuitive manner.
How to check hours played on the Epic Games Store
The first and foremost step to check your activity on the Epic Games Store is to navigate to the games library.

Next up, you can right-click on the three horizontal dots that are on the games that you want to check your activity on.

After that, a popup will show up indicating how long you've been playing the highlighted game since installation.
Another simple method to check hours played on each game on the Epic Games Store is now available. With the September feature update, you can now simply enter the settings menu for each game to check activity.