A few days ago we talked about play-to-earn games that not only guarantee you a good time but also allow you to earn a few bucks. NFT games that use blockchain technology let players acquire an asset in the game that can be converted into real money. Bomb Crypto is another promising play-to-earn game where players can control a bunch of bomb heroes of cyborgs programmed to eliminate monsters and search for Bcoins as well. If you're new to the game, it is important to learn the basics, including how to buy Bcoin in the game. Read on more to know how to purchase Bcoin in Bomb Crypto.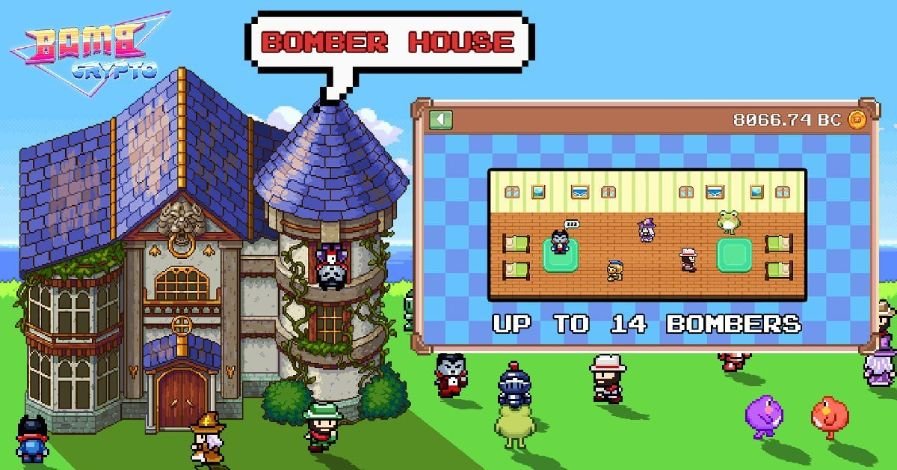 About Bomb Crypto.
To gain a competitive advantage in the market, Bomb Crypto has partnered with VC (Venture Captial) and other financial institutions in their newest play-to-earn NFT game that is opting for NFT based approach to deliver the best experience that'll allow players to enjoy the game. In the game, players can explore the unique world together, manage bomber heroes, save kingdoms from monsters that have terrorized them and get tokens that act as the main currency using which you can buy bomber hero, upgrade its level, or sell and buy items from other players. Also, these assets can be converted into real money.
How to buy Bcoin in Bomb Crypto
If this is your first time buying Bcoin for the game and have no clue about how things work, don't worry as it's not that hard. We've put together a simple and easy-to-understand guide to help you buy Bcoin in Bomb Crypto. With that being said, let's dive into the details. There are three steps to buying Bcoin.
Buying BUSD in Binance
Transferring BUSD in Binance to Metamask
Swapping BUSD to Bcoin.
Buying BUSD in Binance
Head to binance.com to buy BUSD with your preferred currency. On the main website, click the Buy Crypto tab and select P2P Trading. It will redirect you to another trading interface. There, you must select the BUSD tab.
After choosing BUSD, you'll be able to see trade advertisements offered by various merchants or people. To make it easier, you can filter the ads by entering the amount, fiat currency, and payment method.
Pick a reputable trading unit that has good prices and successful orders to trade. Once you've decided on a unit, click on "Buy BUSD", then enter your preferred amount and click on Buy BUSD.
Transfer BUSD in Binance to Metamask.
For this, you have to set up your Metamask wallet and copy your public address. Now, at the Metamask webpage, click on "import tokens" and then type the wallet address of BUSD in the description. and then click on "Add custom token".
Now, click on "Import Tokens". Go to Binance's official website to send BUSD to your public address. In the upper right side of the website, select the Wallet option and then click on the "fiat and spot" option. Now, find BUSD and select "Withdraw" on the right side.
It will take you to the Withdraw Crypto page. Now, under the Withdraw option, select the New Address option. Now, in the address bar, copy your Metamask wallet address from the site by clicking the account name and pasting it there.
After that, in the network section, just below the address, click on it & select "BSC" and click on "Yes I'm sure".
Now, Enter the withdrawal amount and then click on the yellow Withdraw button.
Swap BUSD to Bcoin
To swap BUSD to Bcoin, you can do so with the help of two mediums, PancakeSwap and PooCoin.
PancakeSwap
Go to the pancakeswap website, and link your Metamask Wallet.
Click on Trade, and then click on Exchange.
In the from section, click on "bnb" and then find and select "busd"
Now in the "to" section, enter your bcoin wallet address. Now, enter the BUSD amount that you want to swap and then click on choose Enable BUSD. This will swap your BUSD to Bcoin.
PooCoin
Head to PooCoin.app and enter your Bcoin address wallet in the given address bar. A new page will load.
Choose the trade option. In the from section, add "busd" and then enter the amount.
After that click on "approve busd" and then on "swap".
Now you know how to buy Bcoin in Bomb Crypto. Stay tuned for more updates at Digistatement.