Folks looking to purchase Choo Choo Charles are wondering if the game has full controller support or not. Most video games nowadays support all popular gamepads and controllers. But, there are still a few who either don't support them at all or have partial controller support. So, it is best to learn everything about the game before you make the final purchase. People have been looking everywhere for the answer to this question. So, if you are searching for more information as well and are wondering if your controller will work with the game, then you have come to the right place.
If you have ever wanted to explore a dangerous island on a train, then we recommend playing Choo Choo Charles. You start your journey on a train engine and will slowly need to upgrade it over time. The game has a big open world with quite a few things to explore. But during your ventures, an evil spider train named Charles will keep attacking you. So, you will need to upgrade your engine in order to fend for yourself and ultimately defeat Charles. But, will you be able to experience the game using a controller?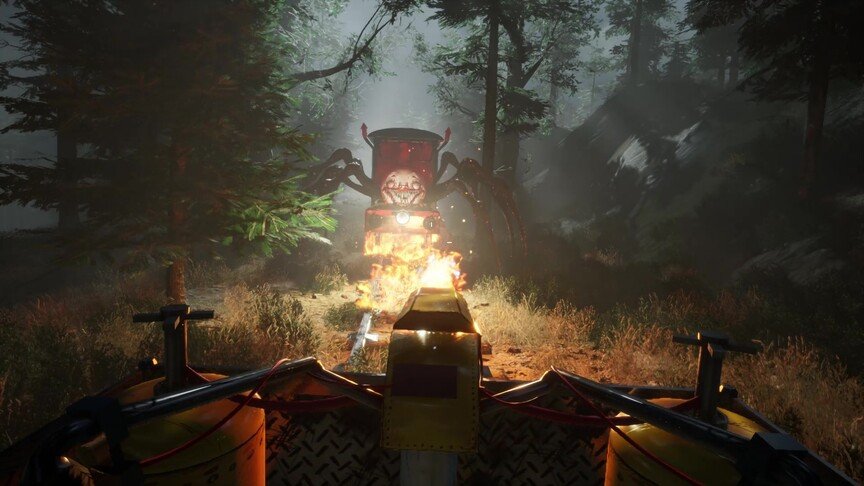 Choo Choo Charles Full Controller Support: Is it available?

Unfortunately, Choo Choo Charles does not have full controller support. According to the game's official Steam page, Choo Choo Charles has partial controller support. Now, this can mean a number of things. In most instances, the game only works with certain controllers or gamepads. In others, you won't be able to use any random controller to play the game. Now as for Choo Choo Charles, a few players have confirmed that the game supports most Xbox controllers/gamepads. Now, before you get too happy, one player claimed that their Dualshock controller did not work with the game.
Since the developers have claimed that the game has partial controller support, you should be able to use your gamepads. It is possible that the game might not support certain brands. This is something that you need to test out for yourself. It is also not clear if 'partial controller support' will restrict you from using the full capacity of your controller. The developers have not yet made any statement regarding this matter. We will make sure to update our article as soon as more information is available. So, we recommend that you stay tuned to Digi Statement and happy gaming.