If you like to play VR games then you must be aware of Vertigo 2. It is undoubtedly one of the best VR games out there, offering a unique and immersive experience that transports players to a futuristic world filled with danger and adventure. The visuals of the game are top notch and it features intense First person-shooter combat mechanics. Vertigo 2 is a must-play for any VR gaming enthusiast looking for a challenging and rewarding experience. You may find yourself slipping into long sessions while playing the game on your VR headset. But, have you ever wondered how long will it take you to beat the game? This is the question that we will try to answer in this post today.
Vertigo 2 will keep you entertained for hours. The action-packed game will take you on a wild ride through a sci-fi environment filled with bizarre flora and fauna. From the moment you step into the game, you'll be blown away by the overall atmosphere and vibe. Not to mention the imaginative approach that the game takes throughout the playthrough. Players will be constantly surprised along the journey, whether by the satisfying weapon handling, custom upgrades, or the quirky humor every now and then. Anyways, keep reading to know how long will it take you to complete the game!
How long to beat Vertigo 2?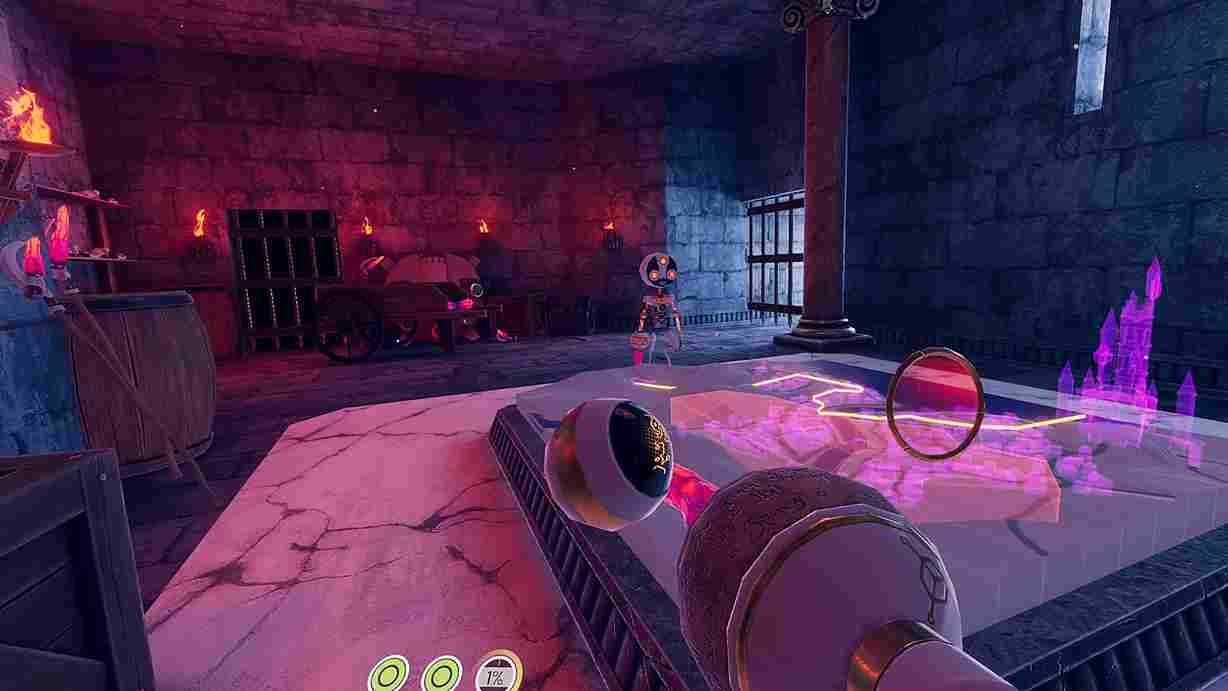 Coming straight to the point, the answer to this question depends on several different factors which include the skill level of the players, the difficulty setting that they choose to play the game with, the amount of time they can dedicate to playing the game, etc. However, on average, it has been recorded to take approximately 10-15 hours to complete the game. Now it goes without saying that this estimate can vary depending on how much time a player wants to dedicate to exploring the game's various levels and completing the optional challenges and side quests. The exploration aspect of the game may engage the players for long hours. If you are someone who likes to take their time and fully immerse themselves in a game, then you may find yourself spending more time in Vertigo 2 than the average player.
One of the reasons why Vertigo 2 takes about 10 to 15 hours to complete is because of its intricate and challenging puzzles. These puzzles require players to use their critical thinking skills and problem-solving abilities to progress through the game's storyline. Additionally, the game's combat mechanics may be challenging for some players as they need to use a variety of weapons and gadgets strategically to defeat their enemies. All of these factors may add up to the hours of playtime. That is all the information we have regarding the estimated number of hours required to complete Vertigo 2. Make sure to check on Digistatement for more such gaming-related reads.
Read more,
PS VR2 Sound/Audio Not Working Issue on PS5: How to fix it