Eastward is the upcoming action-adventure game that is releasing tomorrow, i.e., 16th September 2021. Many players are excited about this game's release. The game is set in the near future where the society starts collapsing outnumbering the population on the ground. A deadly toxic presence (miasma) has spread across the land, destroying and devouring everything in its path. So, the people start shifting underground to start a new civilization. So, John and Sam come together with the hope to return to the ground to live. 
Since the time of release is getting closer, many players are asking different kinds of questions. One of them is about the duration of Eastward. Many players want to know that how much time would this game consume to get completed. Obviously, this depends on the player to the player. But then also, some players like to know an average time. So, if you would also like to know everything about the duration of the Eastward game, continue reading.
Eastward Duration
The duration of a game sometimes depends on the speed of the player. But, there is also an approximate defined time that a rational player takes to complete the storyline of the game along with side games and quests. The players who are seeking information regarding Eastward's duration must know that it will be approximately last 30 hours. These 30 hours gameplay will include both, the main storyline, as well as, side content.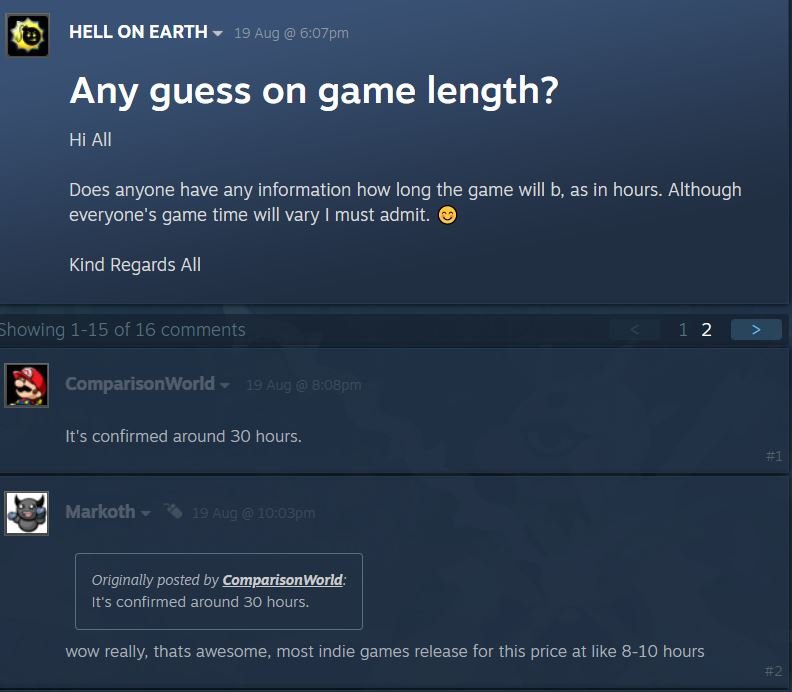 Many game fans are amazed to know this duration as this game is cheaper in price as compared to other games that offer the same duration of the storyline at a higher price. At this price, most indie games like Eastward offer only 8-10 hours of gameplay. So, the duration of Eastward will be a bonus for the buyers. 
So, if you found some valuable information from this article, spread it among your friends. Also, don't forget to read more about Eastward from the links below:
Enjoy Gaming!!