There are certain languages in the world that must be added to the games so that players get a sense of belongingness to the game. The upcoming game, Eastward is an action-adventure role-playing video game developed by Pixpil and to be published by Chucklefish. According to a discussion on Steam, this game is not featuring the Spanish Language in it. Continue reading this article to know everything about this topic in detail.
As you might know, Eastward is all set to release on Microsoft Windows, macOS, and Nintendo Switch. The story of the game sets you in the near future where society is collapsing and the human population is all-time low. It has happened due to a deadly toxic presence that has spread across the land, destroying and devouring everything in its path. As a result, people shifted underground while escaping from miasma to start a new life. Two characters, John, who is a hardworking miner, and Sam, who is a young mysterious girl work together hoping to get above. Moreover, coming back to the topic here is everything you need to know about the Eastward game missing Spanish localization. 
Eastward Missing Spanish Localization
Eastward does not feature the Spanish language texts in the game. As mentioned above, the game fans have already started complaining about this. Spanish is one of the most popular languages in the world that could be seen in any popular game in the world like Fortnite, PUBG, Minecraft, etc. Other languages like German, Chinese, Russian are also counted along with Spanish in the essential languages to add to the games. However, the new game, Eastward is not featuring an option for the Spanish players to change the in-game language to it.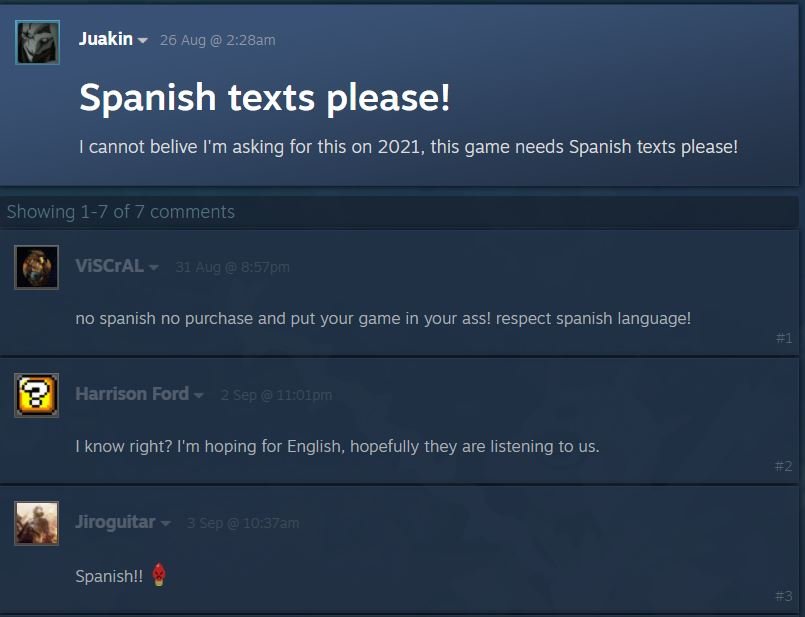 As a result, many game fans have expressed their anger and frustration on the same issue. Some fans even said that they will not be purchasing this game for this sole reason. We are in the year 2021 and we do not expect games, that are getting published on such a big scale, to lack such essential in-game features.
So, if you are also against this decision from Pixpil, then you can also express your words in this steam discussion.
Read More:
Enjoy Gaming!!