Hotel Renovator is the recently released simulation game from Two Horizons and Focus Entertainment. The game is doing quite well on Steam with mostly positive feedback. Unfortunately, there are many Hotel Renovator players who are encountering an issue where they are not able to go past the loading screen. This issue is quite annoying, especially for the players who are waiting eagerly to play this game. If you are also encountering such an issue, then you are at the right place. Carry on reading this guide to find out everything about this topic.
Hotel Renovator not getting Past Loading Screen Issue
Here are some potential workarounds you can try-
1) Move game to SSD
If you have installed the game on HDD by any chance, then it is recommended to reinstall or move it to an SSD. It is so because SSDs are much faster and more efficient in loading files and games which can resolve this issue. So, it is the first step that you must take.
2) Compress the Game Directory
Since the potential reason for this issue is overloading of your drive, it is recommended to compress the game contents so that the loading does not take much time. It is a temporary workaround so it might not work for everyone. To do it, go to the game folder, make right-click on it and select Properties. Here, go to the Advanced tab and select "Compress contents to save disk space". Hit Ok and then try to launch the game. This was suggested by a Steam user, so you can give it a try.
3) Check drive space
Sometimes, if your HDD is low on memory, it can cause issues with the game's loading process. Make sure you have enough free space on the drive where you have installed this game. You can free up the space by deleting unnecessary files or uninstalling apps you don't use. This can help improve your device's performance and allow the game to load properly.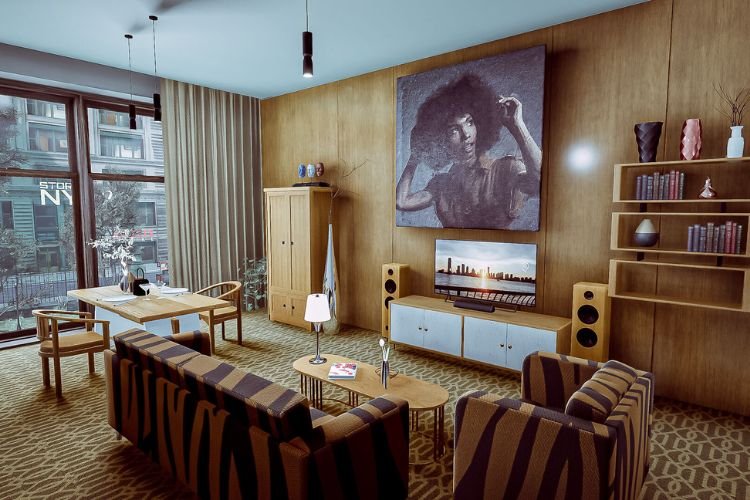 4) Update the game
If the game not loading issue is occurring due to some unexpected bug, then it is recommended to check if the game is running on its latest version. The developers keep on releasing new patch updates that resolve bugs, so updating the game would be a wise choice. This issue was acknowledged by the developers and a fix for this was included in the first patch update of the game. So, download that patch and check if the issue persists.
5) Verify Game Files
Corrupted files can also lead to this issue. So, to fix this, go to Steam> Library> Hotel Renovator> Right-Click> Properties> Local Files tab> Verify integrity of game files. After this, Steam will check for issues with the game files, and eventually redownload them.
6) Contact the Game Support Team
Last, but not least, reach out to the game's support team if none of the methods were of any help.
This brings us to the end of this guide. If you found this guide helpful, share it with your friends.
Related: Hotel Renovator Third Person Perspective Mode Release Date: Is it coming out