Developed and published by Milestone, Hot Wheels Unleashed is one of the best toy racing video games ever. This game lies under the Hot Wheel Series of toyline by Mattel. Hot Wheel Unleashed has recently released on 30th September 2021 for multiple platforms including Xbox Series X/S, Xbox One, PlayStation 5, PlayStation 4, Nintendo Switch, and Microsoft Windows. As more and more players are trying this game out more and they are getting introduced to many new features of this game. In this article, we are going to introduce you to another such feature through which you can search the names of the Custom Tracks online. Want to know more about this feature? Continue reading this article till the end.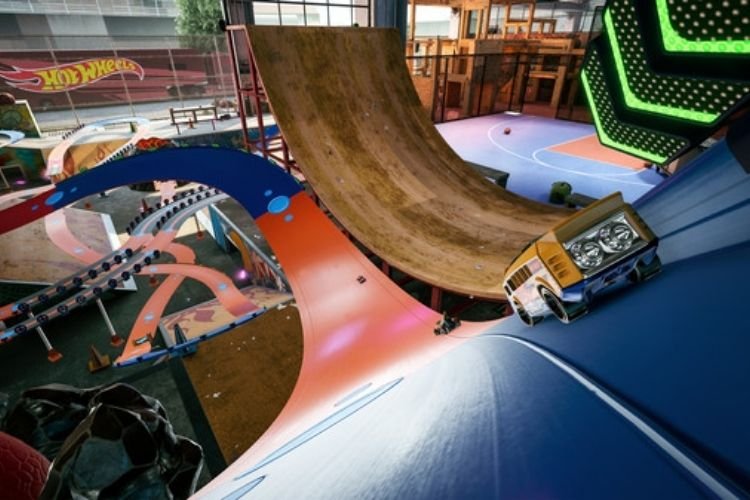 Before heading towards the guide, let's briefly talk about Hot Wheels Unleashed. Every Hot Wheels game brings up the nostalgic memory of the car collection. Every Hot Wheels fan collected the small toy cars and made them run the tracks against their friends. Hot Wheels Unleashed has digitalized our nostalgic memories. In this game, we can design our own race tracks with the track editor and race online with opponents or your friends at full speed. Coming back to the main topic, here is everything that you must know about the feature where you can search names of Custom Tracks Online.
Hot Wheels Unleashed Custom Tracks Search: How to do it?
The feature where you can search for a custom track online was not present in Hot Wheels Unleashed from the starting. It got introduced in the game through an update. But still, not many players are aware of this feature. So, follow the below-mentioned steps to find this feature:
Launch Hot Wheels Unleashed
Now, Head to the Time Trials Screen in the game.
After that, in the community track selection screen, you will see a filter option displaying "No Filter" by default. You have to select this option. For PlayStation console users, it is the touchpad button. For other consoles, it could be a different button. You can try pressing some random buttons.
Once you have selected the Filter Option, you will see the filters that you can apply. So, type any custom race track in front of "Name" like "Water Realm" or anything.
So, this was all about searching the custom race tracks online in Hot Wheels Unleashed.