The recently arrived car racing game, Hot Wheels Unleashed drives the feelings of Nostalgia. The memory where all the Hot Wheels fans made race tracks and ran their collection of Hot Wheels cars over them gets refreshed once you play this game. From designing our race tracks to racing our Hot Wheels beasts over them, we can do everything in Hot Wheels Unleashed. But, how can we unlock cars, or say, Hot Wheels beasts in Hot Wheels Unleashed? Here is everything you need to know about it.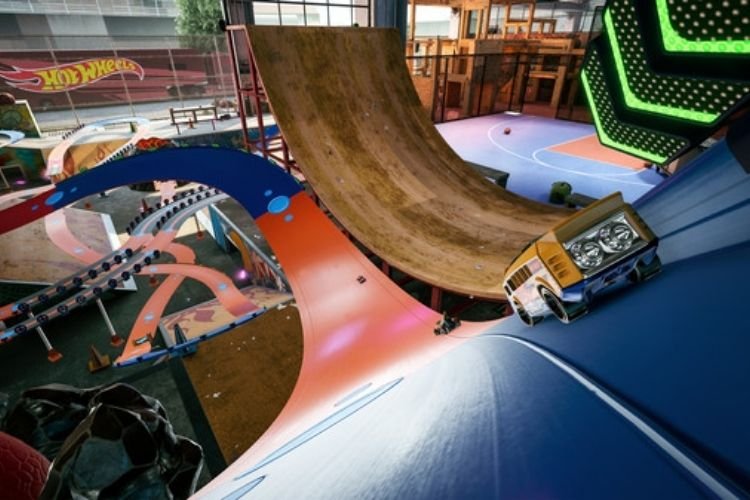 Hot Wheels Unleashed Unlock Cars
Currently, there are a total of four methods by which you can get a car in Hot Wheels Unleashed. They are: 
1) Blind Boxes: Blind Boxes are like a free gift pack for you, out of which, a random car can be claimed. This is the most common way of getting random cars. Therefore, you have to have very good luck to get a car of your choice from this method. However, the possible cars that can be claimed through this method can also get repeated. These boxes are given for free several times and can also be bought from the store. However, you can also complete some races in the Single-player mode to claim the Blind Boxes.

2) Limited Rotation Store: Through this method, you can get your favorite car easily. For every few days, 5 cars get randomly listed in the Store. Each car asks for some Hot Wheels Coins. So, you better save them before heading to the store. The easiest way to get the How Wheels Coins is to complete the single-player mode. You can also play it at Easy difficulty as it will not affect the number of coins you will be getting. After you have completed the Single Player Mode, you can also play Multiplayer races to get HW Coins.
3) Single Player Mode: Playing this mode will not only fetch you the Blind Boxes or HW Coins, but also free cars. That's Right. Free cars can be claimed as a reward while playing the Single Player Mode.
Hot Wheels Pass and DLC

: Last but not the least, you can spend some money to purchase the Hot Wheels Pass and its DLC. Hot Wheels Pass and DLC will be coming up with very exciting cars soon. So, you better be prepared for it.
So, these are the only possible ways through which you can unlock cars in Hot Wheels Unleashed as of now. There are more methods expected from Milestone soon. So, stay tuned to DigiStatement for any further updates on this topic.