Many Hogwarts Legacy players are not able to progress ahead in the main storyline of the game if they skip the "The Caretaker's Lunar Lament" quest. This is a bug in Hogwarts Legacy that is being faced by many players. The fact that you cannot opt for any other quest and the main progression is hampered makes this bug even more frustrating. If you are also facing The Caretaker's Lunar Lament Quest Progress bug in Hogwarts legacy, you are not alone. In this guide, we will be focusing on this bug and see if there is any fix present for this bug or not. So, let's get started.
"The Caretaker's Luna Lament" Quest Progress Bug in Hogwarts Legacy
In Hogwarts Legacy, "The Caretaker's Lunar Lament" is the 22nd main quest, where players will come face to face with Gladwin Moon, the school's caretaker. During the quest, players will learn the Alohomora spell and encounter mysterious Demiguise Statues. But, if players abandon this quest after activating it, they are experiencing an unusual bug where they are not able to choose any other quest or use the Floo Network for fast traveling. This bug has been annoying quite a few players, and many are looking for a fix.
To talk straight as an arrow, there is currently no permanent fix that can address this bug in the game. However, this bug has been under investigation as per the official WB Forum, so a fix might be made available soon. But, for a permanent fix, it is recommended to keep an eye out for updates or patches. In the meantime, you can try resolving this bug by trying these generic fixes: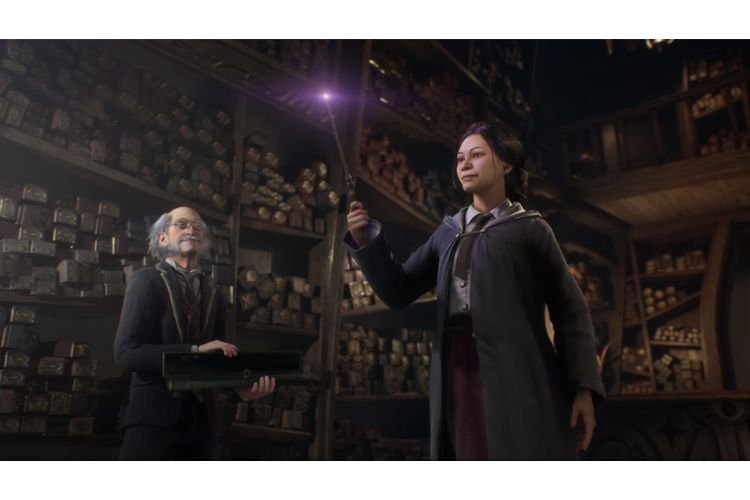 Restart the game: Sometimes, simply restarting the game can resolve the issue and allow you to access the quest again.
Reload a previous save: If restarting the game does not work, try reloading a previous save from before the bug occurred. This may allow you to complete some other quest without encountering the bug again.
Verify Game Files: Sometimes, bugs like this can be occurring due to some corrupted or missing game data files. So, verifying game files can help you resolve it. To do the same, go to Steam>Library> Hogwarts Legacy>Right-Click>Properties. Here, under the General category, select "Verify Integrity of Game Files" to start the process.
Restart PC: Restarting your PC and then booting the game may also help you get rid of this bug. So, you can try doing this too.
This brings us to the end of this guide. It was everything regarding the fix of "The Caretaker's Lunar Lament" Quest Progress Bug in Hogwarts Legacy. If you found this guide helpful, share it with your friends.