Flying across the sky on a mount is an exhilarating experience in Hogwarts Legacy. But, you will need to catch these beasts to ride them across the map. While some of them are easy to find, others like Graphorn will take a lot of exploration before you get your sight on it. Now, a Female Graphorn is a whole other story. Players might want to catch this beast if they wish to breed it to get valuable resources. Nonetheless, if you are looking for the exact location, you've come to the right place.
Hogwarts Legacy mainly has three modes of transportation- Walking, Fast Travel (Floo Flames), and Flying (Brooms and Mounts). While teleportation will save a lot of time, flying on your broom or on a mount is a completely different experience. Unlike the brooms, you will first need to catch and tame a beast if you wish to ride it. Some beasts like Graphorn will challenge you each time you come across one. But, all this difficulty is worth the trouble. Graphorn is one of the best-looking beast mounts in Hogwarts Legacy. Anyways, you will need to find a Female Graphorn if you wish to breed them in the game.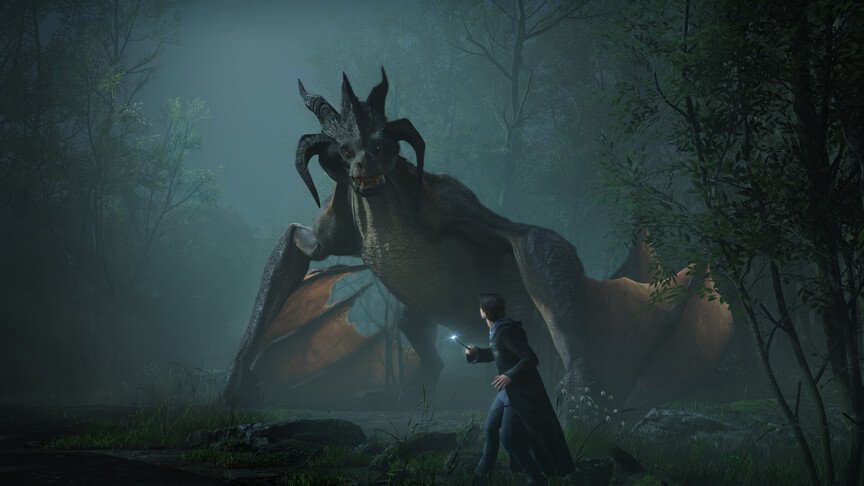 Hogwarts Legacy: How to get Female Graphorn?
Before you can start looking for a female, you will first need to catch a male Graphorn. But, this task will become slightly easy because you will need to do this to complete the San Bakar's Trails quest. You will acquire this creature as a mount once you defeat it in battle and complete the mission. Now, to get your hands on a Female Graphorn in Hogwarts Legacy, you will need to return to the exact location where you found your first Graphorn in the game. To do this, you will need to visit the Graphorn Den in the southeastern area of Hogwarts.
Note that only one Graphorn spawns in this den at a time. So, you might need to defeat a couple of males before a Female Graphorn finally spawns at the den. So, be prepared for a lot of battles if you wish to obtain this creature in Hogwarts Legacy. To make a Graphorn spawn at the den after you defeat one, simply use the Floo Flames and then fly back to the den. Although there is not much physical difference between a male and a female Graphorn, it is quite easy to distinguish between them. You will be able to check your Graphorn's gender by looking at the sign right next to their name. Well, this brings us to the end of the article. Stay tuned to Digi Statement for more gaming guides.