Getting into the right house might shape your gameplay in Hogwarts Legacy. While players will have the option to choose their own house in the game, you can take a quick Sorting Hat quiz to determine the best house for you. Now, if you are not into leaving things to fate, then it is best that you learn everything about the available houses in Hogwarts Legacy. The Sorting Hat Quiz is also a great way to determine your house. So, if you want to take the quiz but don't know how to or want to know more about the houses, then you have come to the right place.
Hogwarts Legacy is an amazing role-playing video game that will allow you to dive into the wizarding world. Players will get to roam around Hogwarts and attend magic lessons. You will also be able to get into wand duels and broom competitions. There are several other locations besides the main Hogwarts castle in the game as well. Players will be able to explore these places freely on the open-world map. You will also get to choose your own house at the beginning of the game. But, which house should you pick?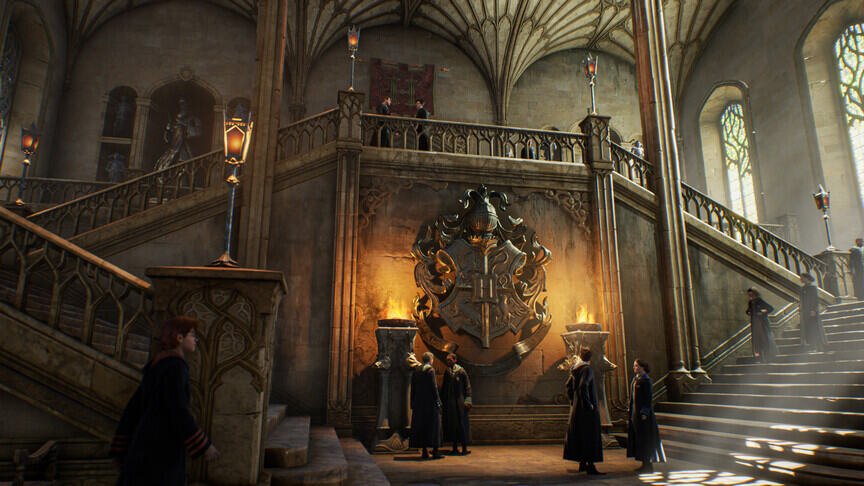 Hogwarts Legacy Sorting Hat Quiz: Which house to choose?
Choosing the perfect house for yourself in Hogwarts Legacy might be a little tricky. Each house has a special quirk and suits a particular personality. Well, you can use the Sorting Hat Quiz to get sorted in a particular house. To do this, all you have to do is visit the Wizarding World website and log into your Harry Potter Fan Club account. You will be prompted to take a Hogwarts House Quiz in the "Discover your Hogwarts House" menu under the Things to do section. The hat will ask you a bunch of questions to get your preferences and your personality traits. You will then be sorted into either of the four houses in Hogwarts. Then, you can link your HP Fan Club and WB Games accounts to import your selections into Hogwarts Legacy.
Anyways, before taking the quiz, you should know the qualities of each house in the game. The Gryffindor house is for people who wish to do heroic deeds. All the members of this house are brave and chivalrous. The Slytherin house is for the cunning. If you are witty, ambitious, and mischievous, then this might be the right house for you. But, if you are rather intelligent and wise, then the Ravenclaw house might be the perfect fit for you. The Hufflepuff house is for people who have a good heart and are hard-working. Now, it is not yet clear how the houses will affect the gameplay in Hogwarts Legacy, but we assume they have some role to play. Stay tuned to Digi Statement for more information.