The Patronus charm is one of the coolest spells in the Harry Potter series. Naturally, folks wish to know if they will get a Patronus in Hogwarts Legacy as well. But, it might be a little hard to implement this beautiful spell in the game. The devs have not yet revealed any reliable information about this topic as of yet. But, they have dropped some hints and we are going to discuss them below. So, if you are also looking for more information about the Patronus charm in Hogwarts Legacy, then you have come to the right place.
All the Harry Potter fans are desperately waiting to get their hands on Hogwarts Legacy. The game allows you to freely roam the vast premises of Hogwarts and the surrounding areas. Since the events of the game happen way before the events of the Harry Potter novel and movies, you will not be able to see a lot of popular characters. But, a solid storyline is guaranteed in this game. Since Hogwarts Legacy is a role-playing video game, you will be able to attend classes, duel other students, and do other things that a student of the magical school does. But, can you cast the Patronus spell? Let's find out.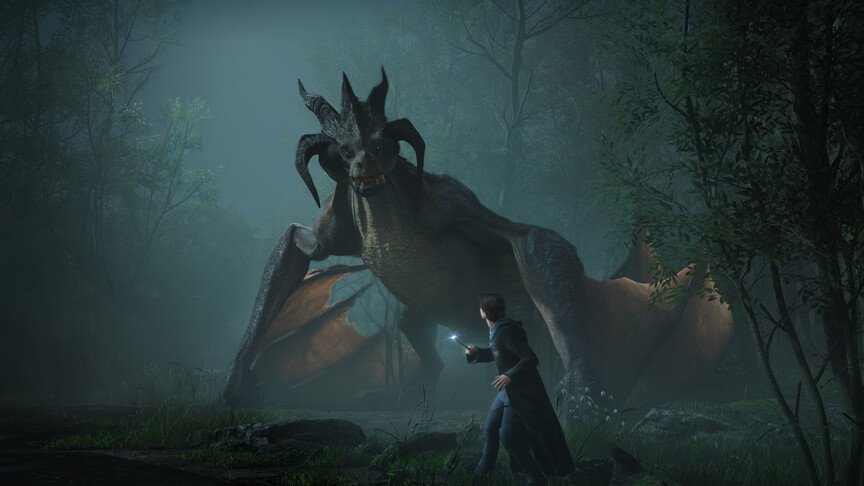 Can you get Patronus in Hogwarts Legacy?
At the moment, the devs have not confirmed if players will get a Patronus in Hogwarts Legacy. This beautiful spell provides the users with a unique apparition of a creature that protects them from the Dementors. If you don't know who these creatures are, then let us brief you about them. Dementors are one of the filthiest creatures in the Harry Potter universe that guard the wizarding prison called Azkaban. These creatures suck the soul of their victim and leave them as empty shells. The only way to repeal a Dementor is by using a Patronus charm.
Now, although the devs have not claimed anything yet, it is possible that we might get the Patronus spell in Hogwarts Legacy. First of all, it is an incredibly popular spell and folks would want to see it in such an ambitious video game. Second, we got glimpses of some Dementors flying around in the official trailer of the game. So, if the game has Dementors, it also needs to have the Patronus charm. We will update our article if the devs share more information on the same. Till then, stay tuned to Digi Statement, and happy gaming.