In this day and age, everything has become digital. But, a lot of people are wondering if they can get a Physical Edition of Deliver Us Mars. Although the game is yet to roll out, folks are already pre-ordering it. Now, most AAA titles are released in both digital as well as physical editions. People can purchase physical editions of titles at their local stores. But, a lot of devs only stick to one edition. So, if you also wish to get your hands on a physical copy of Deliver Us Mars and are wondering if there is a release date for the same, then you have come to the right place.
Folks who have played Deliver Us Moon are already familiar with the developers of the upcoming title. Deliver Us Mars is a sequel to the title and is already a highly anticipated game. It is an atmospheric sci-fi adventure game where you need to search for a lost ship. Although this sounds simple, you will come across a lot of hurdles on your journey. So, players will need to use their wits to progress in the story and uncover the secrets. You will also come across alien species that are behind the disappearance of the spaceship.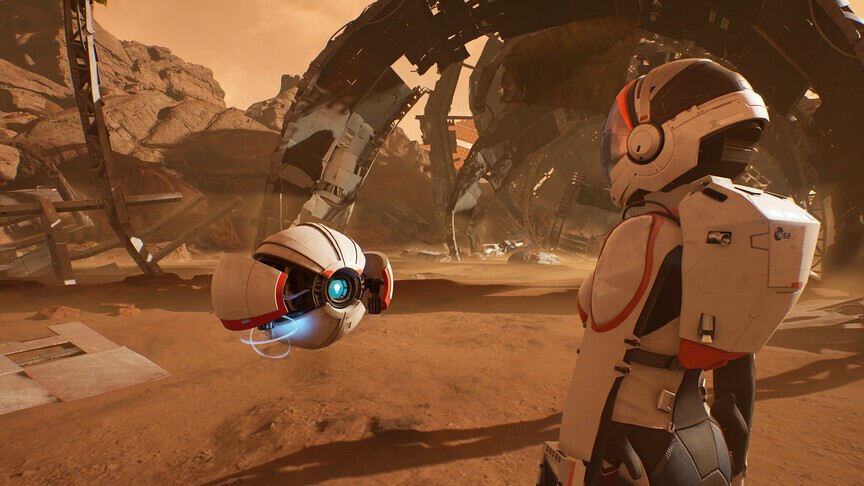 Is there a Deliver Us Mars Physical Edition Release Date?
Unfortunately, there is no release date for a Physical Edition of Deliver Us Mars. Fans have bombarded the devs with this question but have received disappointing news. According to the devs, they do not plan to roll out a physical edition of the game. They are only preparing for the digital release of Deliver Us Mars at the moment. Now, this might be upsetting for players who opt for the physical disk version instead of the digital version of a game.
Hi there! Digital release only, at present. If we hear of any plans for a physical edition then we'll let you know. Thanks!

— Deliver Us Mars (@DeliverUsMars) January 11, 2023
People who have bad internet connection often face issues while downloading the game from digital storefronts.  This issue arises for Xbox and PlayStation users as well. In these situations, a physical copy of the game comes in handy as you only need to download patches or extra content from the internet. Sometimes, the game stores also give special discounts that can make a video game affordable for a lot of people. Now, fortunately, the devs have not completely rejected the idea of a physical edition for the game, but they stated that is it not planned as of now. We will update our article if they reveal a release date for the same. So, stay tuned to Digi Statement so that you don't miss out on any latest updates.