High on Life's in-game mouse sensitivity settings changing is a growing problem that has been reported by many in the gaming community. This issue can greatly impact your gameplay experience. You will find it harder to aim accurately and respond quickly in this fast-paced first-person alien shooter game. In this article, we will explore the causes of this problem and provide you with a step-by-step guide to fixing the issue. So, without further ado, let us dive into how to fix this issue in the game.
Gamers in the community have reported this issue and how it has been affecting their gaming experience. Players have mentioned that once they have set the sensitivity of their choice, the sensitivity starts varying, even though the game sensitivity is fixed at a specific number. When you have to react quickly to the action in High on Life, varying sensitivity can affect your game. That said, we have mentioned below how you can fix this issue.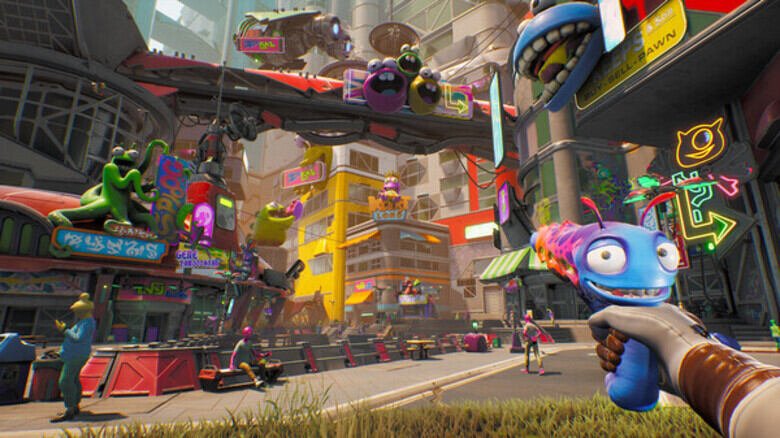 High on life Mouse sensitivity constantly changing Issue: How to fix it
You will simply need to follow the steps mentioned below to fix the mouse sensitivity error in High on Life.
Ensure mouse acceleration is off
Sometimes the mouse acceleration setting might be on, and this can be the reason why your in-game sensitivity keeps changing consistently. To fix this, first, you will need to access one of the config files of High on Life. You will need to navigate to the following address: %LOCALAPPDATA%\Oregon\Saved\Config\WindowsNoEditor\Input.ini. Now, open the Input.ini file using Notepad, and add the following:
[/Script/Engine.InputSettings]
bEnableMouseSmoothing=False
This will turn off mouse acceleration and allow you to continue enjoying the game with varying sensitivity. Additionally, the optimal mouse sensitivity setting for High on Life is 100. That said, you must now be able to kill those aliens and continue your journey to save Earth.
High on Life is one of the trending first-person shooters that has been gaining popularity for its intense gameplay and humor. You will definitely be comfortable with the jokes from your talking weapons if you are a fan of Justin Roiland's humor. Since the game delivers fast-paced action, the mouse not having stable sensitivity can affect your experience. But with the steps mentioned above, you will be able to fix the issue and improve your gameplay. That said, we hope that this article helped you, and for more guides like this, do visit Digistatement.