Justin Roiland's creation, High on Life, a title developed and published by Squanch Games, draws inspiration from the creator's other project, Rick and Morty. This is especially true when it comes to the game's characters. They are witty, chaotic, and unique just like in the TV series. Anyways, this article is about one such character in the game, basically, a Knife named Knifey. Knifey is a chaotic talking knife that can be found and equipped in the game. Aside from stabbing, it also has a grappling ability that allows players to grapple and swing at specific locations. Now if you are wondering how to get your hands on Knifey, then keep reading this article.
High On Life: How to get the Talking Knife/Knifey?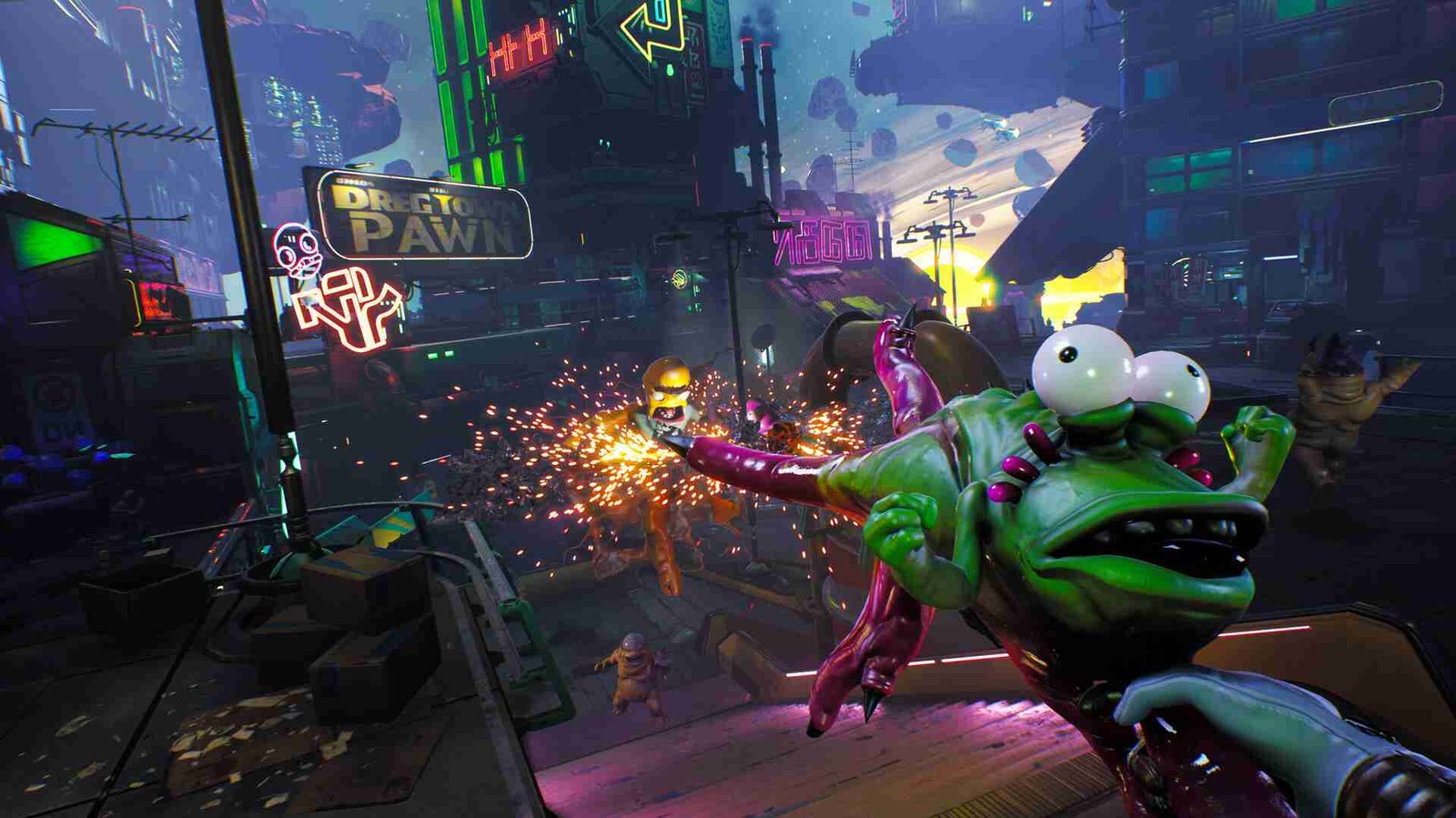 Knifey is one of the most badass characters in the game. If you didn't know, High On Life features talking guns as well as a talking Knife. But, you don't get this knife right from the start. So, when will get to stab enemies with this badass melee weapon?
First and foremost, you must complete the 9-Torg Bounty to obtain Knifey. This bounty will be unlocked as you progress through the game. You can begin the bounty by contacting Gene Zaroothian. Find Gene in your house and he will install the bounty computer. Using this, you will have to start your first bounty in the game, which is 9-Torg. After completing your first bounty, you will be sent down into the slums. Explore the area and eliminate any Ant Goons you come across. Explore till you find a woman who has lost her son. Speak with her to obtain the objective of taking down the Ant Goons. After defeating enough Ant Goons, a new objective, "Talk to locals," will be assigned. Ask the fisherman NPC about the next steps. The NPC will direct you to the "Laundromat,". Next, knock the bridge down using your Glob shot. Make your way over and at the end, you will find a locked wooden door. You will hear people talking through the door.
Interact with the door to unlock it with one of four conversation options. Whatever option you select, the door will be unlocked and Knifey will be lying on the wooden table right in front of you. Knifey, as a violent character, will provoke you to stab everyone in the room. Follow him and stab the Ants to keep Knifey for yourself. And there you have it, Knifey unlocked and ready to be equipped. However, keep in mind that Knifey cannot be upgraded.
With that being said, this guide has come to an end. We hope that you found this article helpful, and for more guides, tutorials, and tips like this, stay tuned to Digistatement. Peace and happy gaming!
Also read;
High On Life Crashing on Xbox Issue: Is there any fix yet?
High On Life Dx12 Start Up Error: Is there any fix yet?