The sci-fi action comedy shooting game, High on Life, is available for Windows and Xbox. Players are flocking to experience the game as it features talking guns. High on Life, however, has its fair share of bugs, crashes, and other issues, just like any other game that is being released these days. This article will discuss the crashing issue that players are facing while playing High on Life on their Xbox consoles.
Well, as per reports, the crashing issue has been encountered by players on both consoles including Xbox One and Xbox Series X/S. If you are one of the unfortunate people dealing with this issue, then you have landed on the right page. To find out how to resolve this problem, keep reading.
High On Life Crashing on Xbox Issue: Is there any fix yet?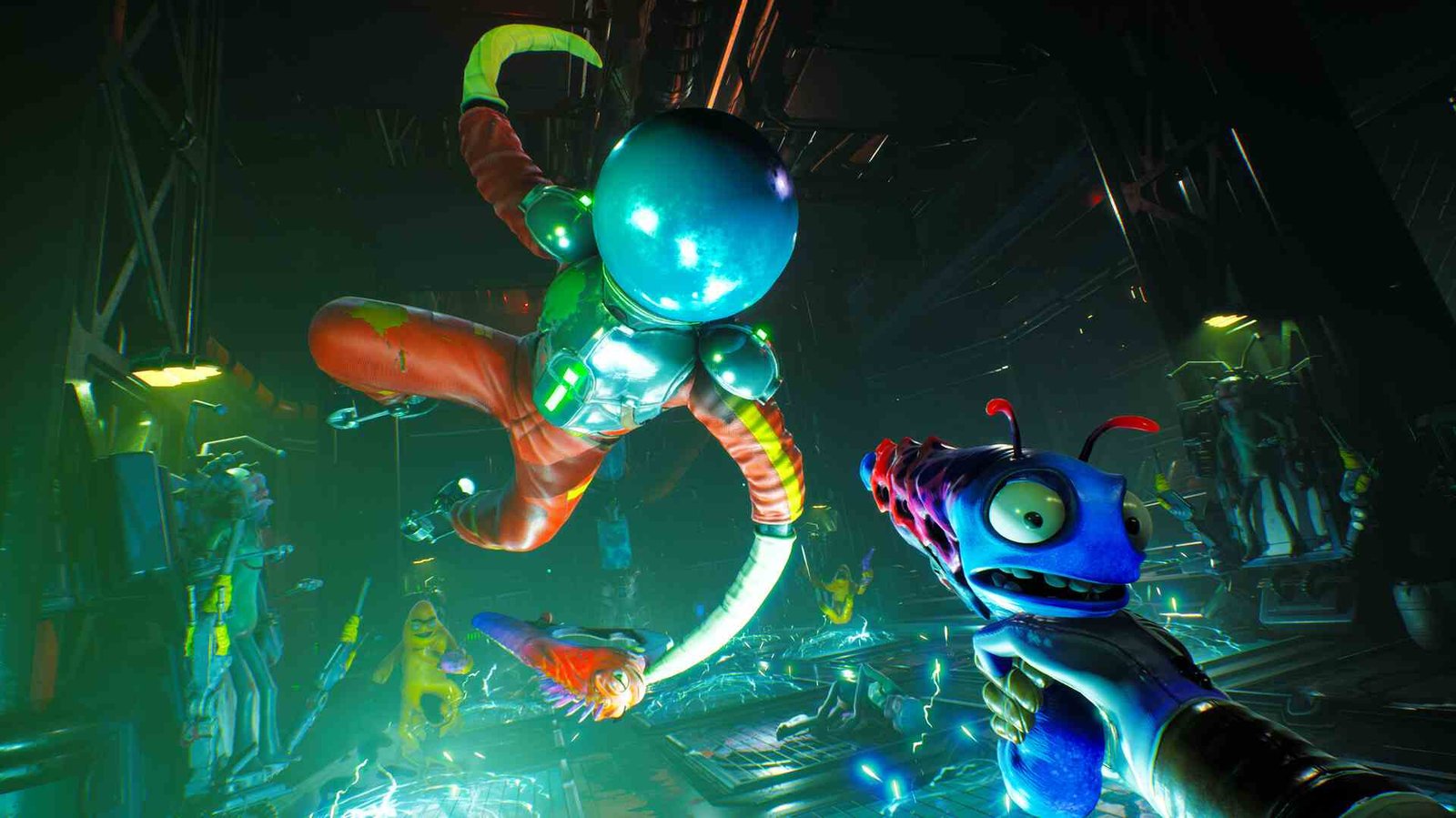 Well, since there is no information regarding why this issue has been occurring in the game, a perfect solution is not available. However, you can try our workarounds as these might be enough to get rid of the issue.
Go Offline
Be sure to disconnect from the internet before playing or relaunching the game. Follow the steps mentioned below to go offline;
Press the Xbox button on your controller.
Select "Profile and System" (the last option on the right side).
Choose "Settings" and head over to "General".
Select "Network Settings" and select "Go Offline".
Now, go back to the Home Screen and launch your game to check if the problem persists.
Game Update
Updating the game may resolve the issue. To update the game;
Press the Xbox button on your controller.
Select "My games & apps" and choose "See all".
Head over to "Manage" and then "Updates".
The console will automatically download and install the update if it is available. Relaunch the game to see if the crashing is still persistent.
Update Console
Updating your console is also very important and highly recommended. To update your console;
Press the "Home" button on the Xbox controller.
This will open up the "Dashboard" menu.
Select "Settings" from this menu.
Select "All Settings" and choose "System".
Select "Updates".
If an update is available, then an option " Update Console" will show up, click on it and follow the on-screen instructions to start updating your console. Do not forget to restart your console to finish the updating process.
Now launch the game and see if the issue is still present.
Reset the console
You can also try resetting your console to check if it solves the problem. However, we should warn you beforehand that all your games will be uninstalled from your console after the reset. If you are sure to perform this step, follow the given steps-;
Press the Xbox button.
Select "Profile & System" and go to "Settings".
Now select "System".
Under the Systems tab, go to "Console Info" and select "Reset your console".
Make sure to select "Reset and remove everything" to fully reset the console.
Wait patiently for the process to finish.
After resetting your console, install High on Life again and run it to see if the crashing issue is still present. That brings us to the end of this tutorial. We hope you found this helpful. For more tips and guides like this one, stay tuned to Digistatement. Peace and happy gaming!
Also read;
Is there a High on Life PS4, PS5, & Nintendo Switch Release Date