Gotham Knights was released recently and it has been receiving mostly positive reviews from players. Developed by WB Games Montreal, Gotham Knights is an action RPG, currently available to play on PC, Xbox Series X|S, and PlayStation 5 platforms. Being a new game, it is encountering some unexpected errors and issues on the PC platform. Many Gotham Knights PC players are facing the "Application Load Error 3:0000065432" while trying to launch the game. If you are also looking for a fix for this error, then you are at the right place.
Fix: Gotham Knights Application Load Error 3:0000065432
When you try launching Gotham Knights through Steam, Application Load Error can get triggered due to multiple reasons. Here are some workarounds for it.
1) Allow the Game's .exe File through Antivirus Program or Windows Firewall
Maybe your third-party antivirus program or Windows Security is not letting Steam execute the Gotham Knights game. To resolve this possibility, you can temporarily disable the third-party antivirus program or allow the game through Windows Firewall. Here's how to do it.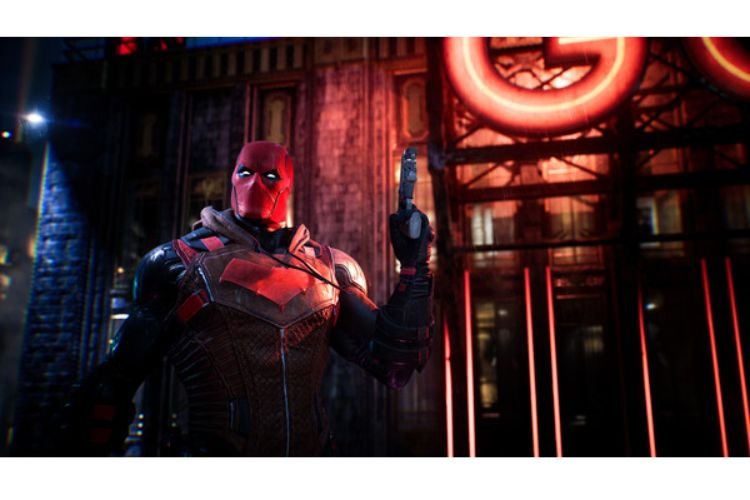 Open up Windows settings (shortcut- press the Win + I)
Windows 11 users must click on "Privacy" and Windows 10 users should select "Update & Security"
Now click on Windows Security, and then select Virus & threat protection
Scroll down and select Manage ransomware protection
Next, select "Allow an app through Controlled folder access", and then Yes to allow
Click on "Add an allowed app" and locate the game installation folder. (Default= C drive > Program Files (x86) > Steam > steamapps > common)
From the Gotham Knights folder, select GothamKnights.exe file and add it. Also, add the GothamKnights-Win64-Shipping.exe file to the exception list. The file can be found in this path- C drive > Program Files (x86) > Steam > steamapps > common> Gotham Knights> Mercury> Binaries> Win64.
2) Verify Game Files on Steam
Verifying the Integrity of game files will remove all the corrupted files and install them freshly to your PC. It will also install the missing game files if there are any. To do this, go to Steam > Gotham Knights (right-click) > Properties > Local Files > Verify Integrity of Game Files.
3) Run Gotham Knights and Steam as an administrator
To give Steam and the game, the benefit of some special permission from Windows, run them with administrator privileges. To run Steam as an administrator, right-click on its launcher (either on desktop or through Windows Search bar) and select "Run as Administrator".
To run the game as an administrator, you must head to its installation folder [Steam > Library> Gotham Knights (Right-click) > Manage > Browse Local Files]. After that, right-click on the game's .exe file and select "Run as administrator" to see if the issue is resolved.
So, these were some ways to resolve the Gotham Knights Application Load Error 3:0000065432. If you found this article helpful, share it with your friends.