Almost every new role-playing or action-adventure game that is getting released at present includes its own unique crafting mechanism. This mechanism is used to make or upgrade certain equipment in the game by consuming different types of resources. Crystallines in God of War Ragnarok are also a kind of crafting component that could be used to craft items, but only when they are in their purified form. If you also wonder how to get purified crystallines in God of War Ragnarok, then carry on reading this article till the end.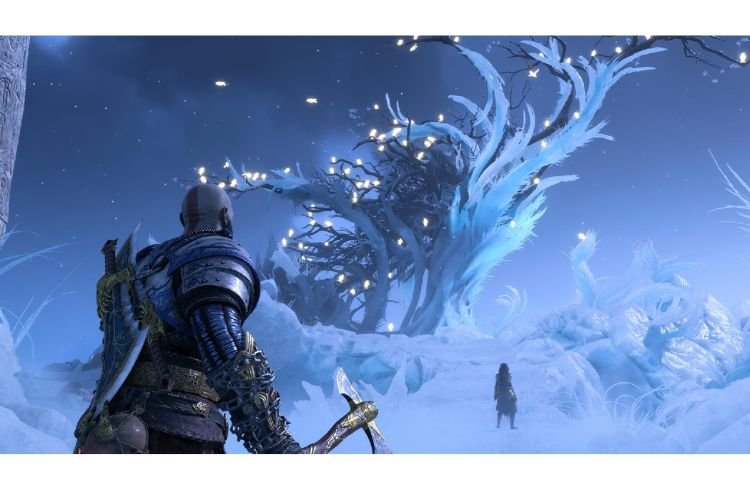 God of War Ragnarok is the ninth installment in the popular video game series, God of War. Developed by Santa Monica Studios and published by Sony Interactive Entertainment, this game is the sequel to the 2018 released God of War game. Currently, it is available to play only on PS4 and PS5 consoles (is it coming to PC?). This game includes a highly intensive story mode filled with puzzles, quests, and dangerous bosses. Coming back to our main topic, here is everything you need to know about getting purified crystallines.
God of War Ragnarok Purified Crystalline
Whenever you break the yellow crystals in Vanaheim in this game, you will notice that there are Crystalline shards dropping. You also pick them up after considering the advice of Mimir (that these are important and you have to figure out what to do with them). But these Crystalline shards can only be useful when used in their purified form. So, let's see how you can purify them.
To purify Crystalline, you must head to the Wishing Well in Vanaheim. The wishing well is a hidden beauty in the depths of Vanaheim. Getting there can be a tedious process, but you must take a long route along the Sinkholes area of the map. To make it easier, it is advised that you take a gateway portal that is available near the frozen lightning bold. After reaching the Wishing Well, all you have to do is stand on the main platform and throw the crystals. After this, Purified Crystalline would be added to your inventory automatically, given that you have crystalline shards present in your inventory priorly. So, that was how you can get Purified Crystalline in God of War Ragnarok. If you found this article helpful, share it with your friends.