The ninth title in the God of War video game series, God of War Ragnarok is the recently released action role-playing game. It is the sequel to the 2018-released God of War and also continues the story that was teased at the end of that game. The plot of this game revolves around Asgard and its mythological characters. In this game also, you are Kratos, assisted by the son Atreus, who is up against the mythological gods of Asgard, or say bosses of this game. If you also wonder who all bosses you are going to confront in God of War Ragnarok, then you will get to know about them in this article. But, don't worry, we won't give you spoilers.
Just like any standard God of War game, this installment also brings a series of boss fights for you. All God of War fans must have guessed that they are going to face the king of Asgard (Odin) as well as Thor in this game, which is true. But, the question is which other mythological characters from Asgard are featured in this game as opponents to defeat. Here is the list of all bosses featured in God of War Ragnarok in the chronological order of their appearance.
Related: How long is God of War Ragnarok?
God of War Ragnarok All Bosses List
Bjorn
Thor
The Huntress
The Hateful
Dreki
Alva
Gryla
Vanadis (Freya)
Forest Ancient (optional)
Fiske
Nidhogg
Frost Phantom
Hardrefill The Callous (optional)
Garm
Double Dreki (optional)
Gulltoppr
Heimdall
Frost Ancient (optional)
Flame Phantom (optional)
Soul Eater (optional)
Hrist And Mist
Thor (Boss Battle #2)
Odin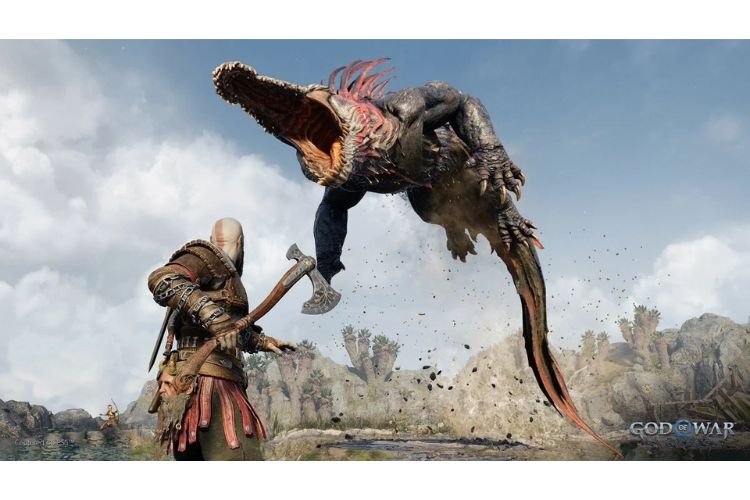 Well, there are other bosses as well, but these are some of the prominent ones. Anyways, as you can see, you encounter Thor 2 times in this game. The first encounter is after you defeat Bjorn and progress ahead in the game. When you defeat Thor at the beginning of the game, he does not die. Rather, he runs away and then comes back stronger in the second last boss fight of the game, followed by his father in the last and final fight. The level of difficulty increases after you defeat each boss in the game. But, you cannot take any of them lightly. So, these are all the bosses featured in God of War Ragnarok. If you found this article helpful, share it with your friends.
Related: God of War Ragnarok: All Armour sets for Kratos