Goat Simulator 3 is the new game in the franchise that let players experience life and wreak havoc as a Goat and have fun while doing so. Coffee Stain North AB have brought forth another chaotic adventure for fans to engage themselves with Goat Simulator 3 and to our surprise, they skipped the number 2 after the original game. It will be coming to Epic Games Store when it releases this year with much better graphics, gameplay mechanics, and of course higher level of freedom. Wondering what's the release date of Goat Simulator 3? Continue reading the article to know more.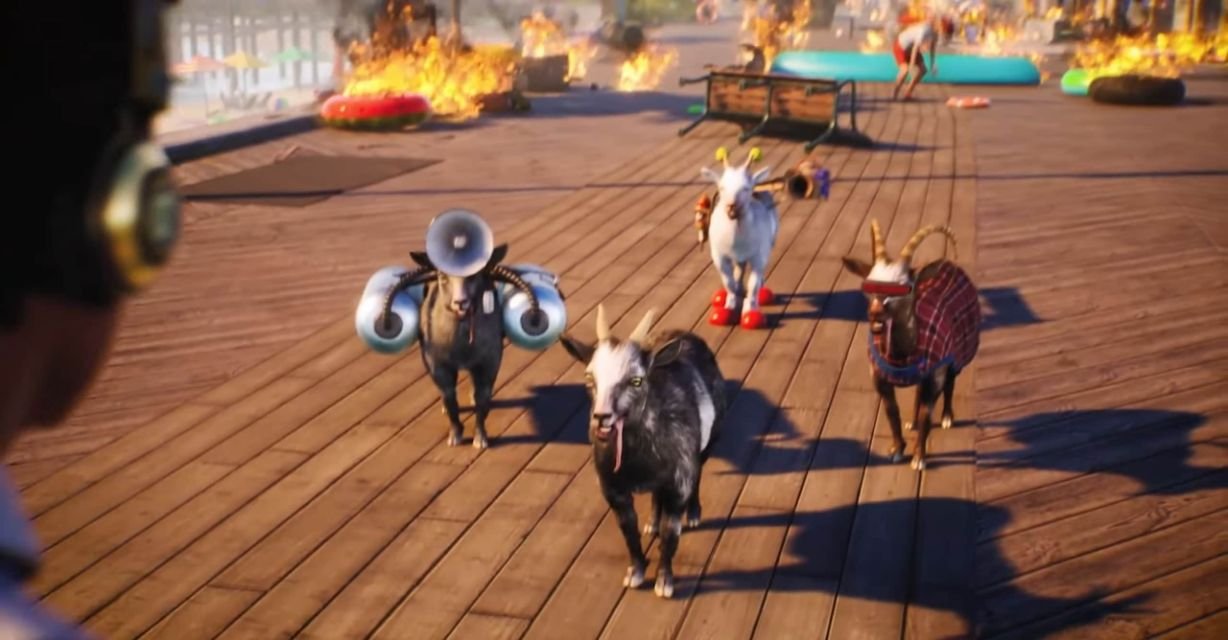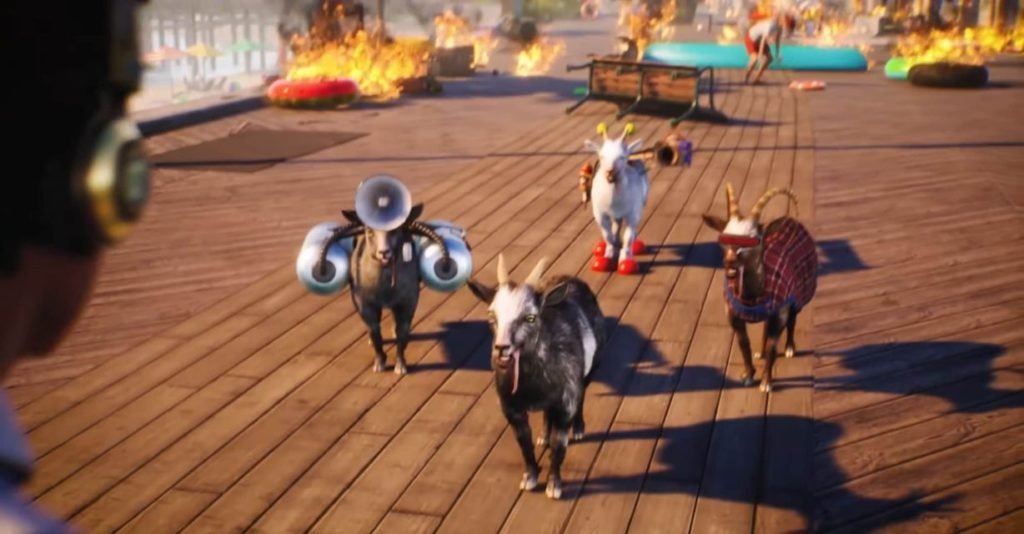 About Goat Simulator 3.
Goat Simulator 3 serves as the 2nd installment of the franchise and judging by the trailers of the game, it looks more fun and lets you do all kinds of weird & crazy things to people being goats. You can headbutt them, burn them using a flamethrower, make their heads bigger, or shoot rockets at them, there's no limit to the endless fun you can have and for players who love bringing chaos and haven't tried it, it is highly recommended as it'll offer you few laughs and a good time. Think of it as Saints Row 4, but instead of normal humans, you're playing as a goat with various abilities to cause mayhem as much as possible.
What's more, devs have also announced that they will also include local and online co-op with a maximum of 4 people to share all the fun in chaos in addition to the single-player mode.
Release Date of Goat Simulator 3?
While devs didn't give the exact release date of the game, according to the trailers and official website, it is scheduled to arrive in Fall 2022. This means that it's only a few months before we'll be able to play this game sometime between September and early December. We'll keep you updated with the official release date as soon as it's revealed by the devs and publishers of the game.
Platforms the game will be released on?
Goat Simulator 3 will be released on multiple platforms including PC (Epic Games Store), PlayStation, and Xbox according to the official website and the trailers of the game. However, Epic Games claim that it will be a PC exclusive so it is very confusing, so keep an eye out for the game until final decisions are made.
Gather your herd, it's time for udder chaos.

Wishlist #GoatSimulator3 now, exclusive to PC on the Epic Games Store! https://t.co/NN0TcKqzqM pic.twitter.com/YbmW6e2owl

— Epic Games Store (@EpicGames) June 9, 2022
We hope that you enjoyed reading this article, stay tuned for more updates about Goat Simulator 3, news, reveals, and more at Digistatement.