NVIDIA has opened the gates for graphics card manufacturers to carve their niche with its new Ampere technology GPUs. A hefty number of customised cards have already been unveiled and more follows. The NVIDIA GeForce RTX 3090 will be available from 24th September onwards. NVIDIA plans to put the RTX 3000 series on sale by mid-October. This has put third-party manufacturers on alert who'd want to put their best foot forward to embrace the competition. The likes of ASUS, MSI, GIGABYTE are all contesting to make a difference with their custom builds of RTX 3000s. NVIDIA postponed the embargo date for GeForce RTX 3080 reviews. This saw the likes of MSI, ASUS and GIGABYTE reveal and update specs for their respective RTX 3080 custom.
RTX 3080 Customs from MSI, GIGABYTE and ASUS
MSI has pulled a typical MSI stunt. The gaming segment giant has been trying to strengthen its grip and the Ampere GPU line brought a perfect opportunity. RTX 3080 inspired MSI Gaming X Trio model is now the fastest custom out there to be built on Ampere parent's platform. American brand EVGA's offering, the FTW3 Ultra had for a short stint enjoyed that honour. MSI Gaming X Trio was able to record 1815 MHz of clock speed, 15 good of the EVGA. MSI has also made the card much larger in dimensions at 32 cm. From the GIGABYTE pavilion, a PCB was leaked that is expected to belong to EAGLE and GAMING GPUs. These are also among the clearest photos revealing the GA102-200 beneath the flesh of the Ampere RTX 3000s.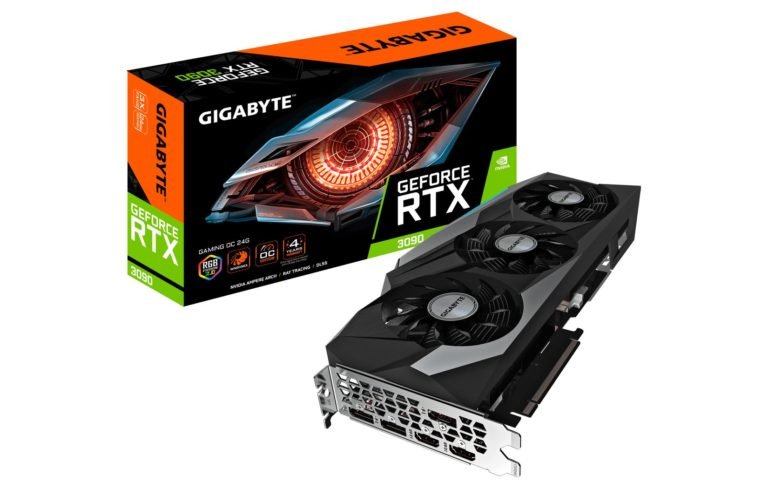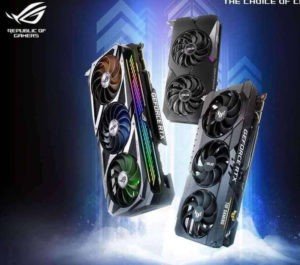 On the other end, ASUS provided crucial information on their RTX 3080 variants from both the TUF and ROG Strix families. The highlight for these ASUS cards would be the overclocked memory on offer, of almost 19.5 Gbps. A max bandwidth of 780 GB/s comes as standard on all ASUS RTX 3080 GPUs. The ROG Strix is a more established line of products from ASUS. Given the recent popularity that ASUS TUF has enjoyed, both the non-OC and OC variants of TUF specific GPUs will add to the success.