Gas Station Simulator has done a tremendous job when it comes to survival. After all, becoming one of the sleeper hits in the world where most action and adventure games are prioritized is something you should be proud of. Gas Station Simulator has become one of the most played games within a pretty less time, and we can't be happier than this.
The rise of simulation games is in full swing and it does not look like slowing down anytime soon. We have seen the success of Euro Truck Simulator 2 and Farming Simulator 17 in recent times, and Gas Station Simulator is here to take the legacy forward. So what makes this simulation game a must-try? Well, to be honest, this game is going to give you the complete feel of owning and running a business.
Yeah, you heard it right. Gas Station Simulator is all about owning an already dusted gas station and bringing it back to life once again. Players will be given an almost destroyed gas station which they have to fix, renovate and recreate to start the business and keep eating profits.
Yeah, one more thing. In the game, you have to manage a fuel pump, a delivery warehouse, a garage and the cash counter, all at the same time. While this is going to be a challenge, most of the players are finding it pretty enjoyable.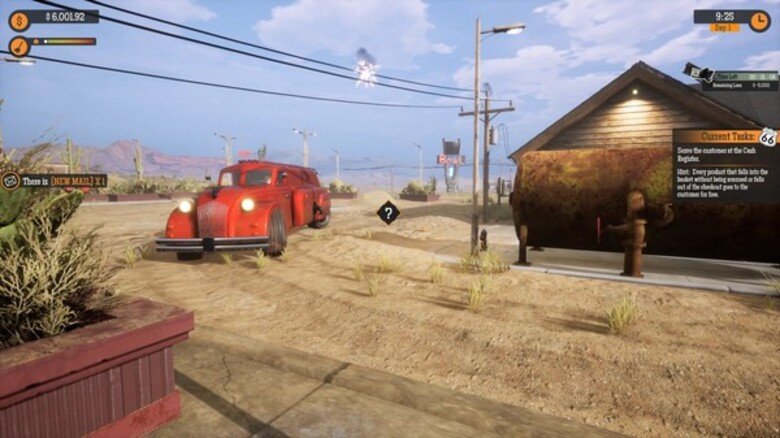 Just like other games, Gas Station Simulator has come with loads of bugs and glitches of its own. Since the game is not quite finished yet, these bugs and glitches are a common thing. There are lots of these serious and funny glitches which the players have been reporting since day one.
One such issue we will be talking about is the vehicle's issue. A lot of players have reported a bug where no vehicles come into the garage or fuel pump or workshop. Either the vehicle gets stuck midway or on the highway or somewhere else. Questions were asked to the devs, and a solution has come up.
The last option for you will be that BIG RED BUTTON. Remember, that big button is the nuclear weapon that will delete everything – all current customers and cars, which include all the delivery trucks. This means you can lose all the money you have spent on a delivery. So it is better to save it for the time when you have no other options left.
Here are some solutions to fix the vehicles not coming to garage/workshop/fuel pump issue –
1) You can try clearing out the traffic jam. Most often cars get blocked on the road due to traffic jams. You can take the help of your broom or the excavator to clear the jam. You just need to push the offending cars away!
2) There is another method you can use. Just go to the "Dust Bowl" neon sign and you will find a big lever there. Use it and switch the Gas Station from "Open" to "Closed". You may have to do this multiple times for the trick to work. Many players have reported that this one fixes this glitch in their game
3) The final option is that big RED button. If nothing works, this will be your last option. The big red button is on the "Dust Bowl" neon sign. Here you'll find a switch to turn off / on the gas station, and the big red button. Pushing this button resets the map, deleting all current cars and customers.
Keep following Digi Statement for more of such tips and tricks!