Week 7 update of Friday Night Funkin will be super cool, confirmed by developer @ninja_muffin09. He also mentioned how cool this new Week 7 update will be. Find more details below.
Friday Night Funkin
Currently, live with the Week 6 update, Friday Night Funkin will be getting the new Week 7 in the upcoming weeks. Week 6 has brought 3 new tracks and a new character into the game, but week 7 will be completely different from the contents delivered in Week 6.
FNF is a rhythm game that heavily depends on the music. Fortunately, the game features some really catchy soundtracks which make the experience worthwhile. It revolves around the story of the boyfriend trying to impress his girlfriend but isn't able to do so. He has to defeat the ones standing on his path in a battle of music to win his girlfriend's heart. Every 2 weeks, a new update is released for FnF by @ninja_muffin99 and now, week 7 is due.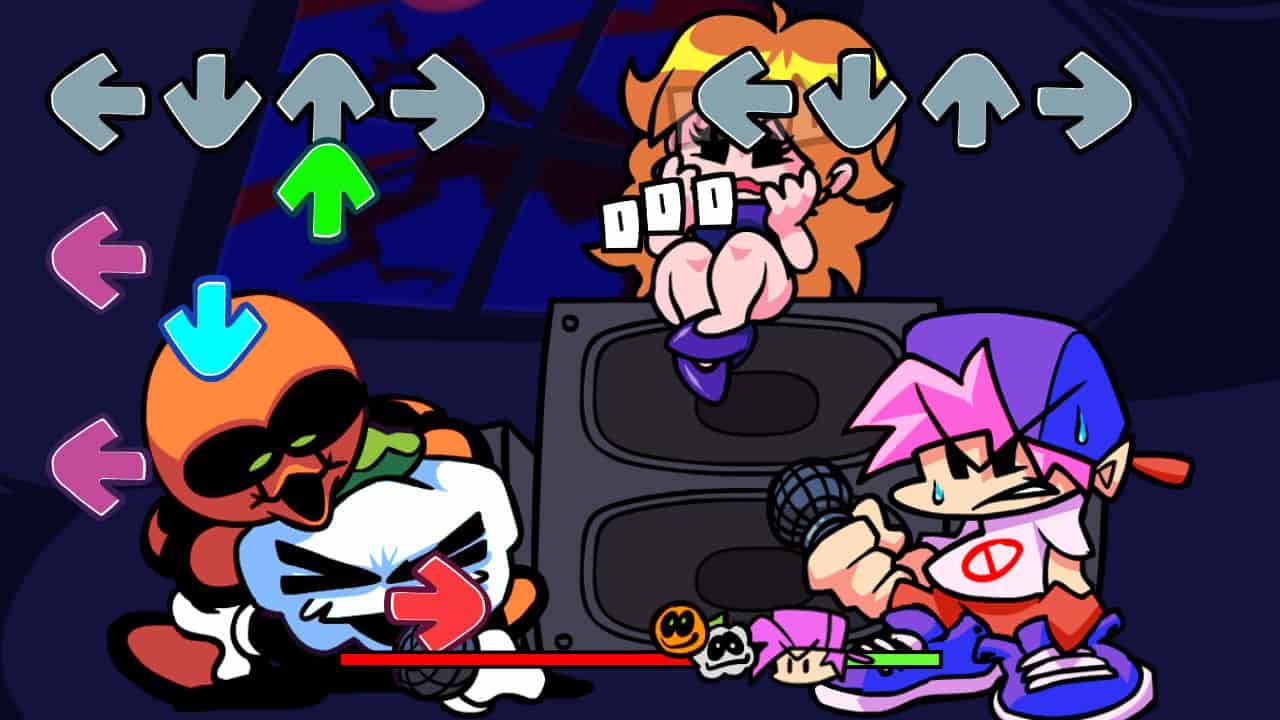 Friday Night Funkin- Week 7 update
Well, there isn't much info on Week 7 update but what we know right now is that it is going to be very unique and cool as mentioned by the dev. He also mentioned that this upcoming update isn't going to be a "soft shit" like Week 6 rather will be "cool cool cool".
WEEK 7 IS GOING TO MAKE FRIDAY NIGHT FUNKIN SUPER COOL AGAIN BY THE WAY
WEEK 6 WAS SUM SOFT SHIT WEEK 7 IS COOL COOL COOL

EVERYONE ON NEWGROUNDS WILL STAND UP AND SALUTE AND PROBABLY SHED A SMALL TEAR THATS HOW COOL IT WILL BE

— ninja_muffin99🆖 (@ninja_muffin99) February 20, 2021
The update is going to be so cool that the Newgrounds family will be saluting to it. Well, let's see if the content delivered will be living up to the hype created.
@ninja_muffin99 also revealed that the new update is not going to be featuring the unreleased character, Tankman as predicted by many. However, he did say that Tankman will be released sometime in the future eventually.
its not tankman

— ninja_muffin99🆖 (@ninja_muffin99) February 20, 2021
no too many people said its tankman thats TOO expected. Tankman will come eventually tho, and when it does that shit gonna be hype

— ninja_muffin99🆖 (@ninja_muffin99) February 20, 2021
Also, @kawaispirte, responsible for the music composition of the game, revealed that this upcoming update will be destroying the hands and ears of players(not literally). So, does this mean that a new genre of music is going to be added with this new update? Well, to know more about this and when Week 7 update is going to be released, visit here.