Finally, the day has come. Friday Night Funkin's Week 7 update has been released on Newgrounds. To know more about the update, continue reading.
Friday Night Funkin
The rhythm game developed by @ ninja_muffin99 has reached a level where it is one of the most popular rhythm games in the market featuring a ton of content. The game already had a total of 6 weeks full of content with each week featuring a new character and 3 new tracks. But the FnF fans have been eagerly waiting for this day where the newest Week 7 update is supposed to be released.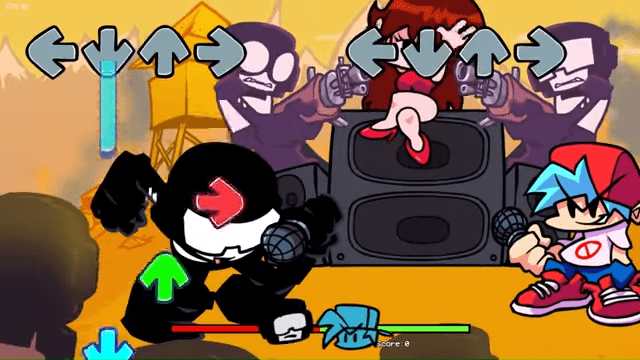 Well, it took a long time for the FnF team to release their Week 7 update but after watching the gameplay, one can say that serious work has been done to enrich the experience of the players.
Friday Night Funkin- Week 7 Update
The Week 7 update was released on 18th April 2021 with the famous Newgrounds character, Tankman as the Antagonist. If you remember, we predicted that the Week 7 update's antagonist might be a character named Ritz or maybe Tankman. So, players who were waiting for Ritz may be disappointed. However, if you want Ritz in your game, try this mod which features the character.
Friday Night Funkin – Week 7
NEWGROUNDS TIMED EXCLUSIVE

new shit, crew is @PhantomArcade3K @kawaisprite and @evilsk8r yall know the deal.
Voice acting work by @JohnnyUtahNG #FNFweek7
Play on Newgrounds: https://t.co/1BsItnNBRW pic.twitter.com/dHFIl4m2B5

— ninja_muffin99 🆖 (@ninja_muffin99) April 18, 2021
Week 7 update contains the famous character Tankman along with 3 new songs- Ugh, Guns and Stress. These three songs were already revealed by the FnF team but we weren't sure enough to predict which one will be making its debut in the Week 7 update.
Friday Night Funkin- Week 7 Update Download?
Well, you can play Week 7 update on the official Newgrounds website. The website was down for quite a while but now it is back up. So, click here to play FnF on Newgrounds.
Or you can visit this link to play the game online if Newgrounds is still down.
Also, the download link for the Week 7 update for FnF hasn't been released on itch.io yet. So, if you are waiting for the offline version of the Week 7 update, then unfortunately you will have to hang tight a little longer.
Friday Night Funkin- Week 7 Update Credits
Game developer– @ninja_muffin99
Music credits– PhantomArcade3k, kawaisprite, evilsk8r
Voice acting– JohnnyUtahNG
Extra coding and charting– MtH13208, Geokureli