Well, Week 7 update for FnF has been released. If you are wondering how to play FnF's week 7 update online, then you're in luck as we will be discussing the same. Here's everything you need to know.
Friday Night Funkin-
Developed by @ninja_muffin99, FnF is a rhythm game that has gained quite a popularity in recent times. Featuring a ton of content, the game is full of entertainment and fun. However, with the newest Week 7 update released for FnF, the player base is going haywire to play the game.
Friday Night Funkin- Week 7 Update
Friday Night Funkin's Week 7 update has been released on 18th April and is currently available only on Newgrounds. The update features the Newgrounds exclusive character, Tankman as the week 7's antagonist along with 3 new tracks named- Ugh, Guns and Stress.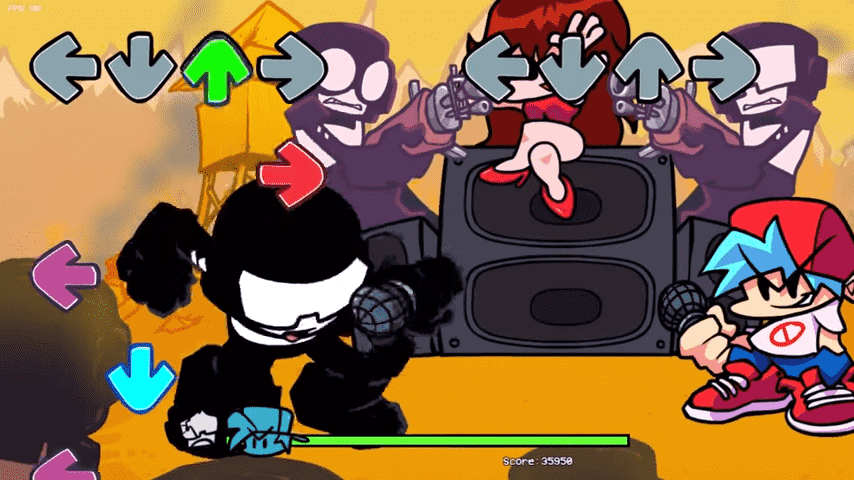 How to play Friday Night Funkin online?
Since the game is only available on Newgrounds, it can't be downloaded yet. So, if you're interested in playing FnF's week 7 update online, then all you have to do is visit Newgrounds and find Friday Night Funkin there or you can click this link which will redirect you to the FnF page on Newgrounds.
Or you can visit this link to play the game online if Newgrounds is still down.
Note- Since the update has been released recently, the game might be down for quite a while. So, if you are not able to access the game on Newgrounds, then just wait for a while as it will be back up in no time.
Friday Night Funkin- When will it be available for download?
Currently, the game isn't featured on itch.io so players cannot download the game and play it offline. As of now, there is no confirmed date/time of the release date of the Week 7 update on itch.io but it is expected that it will be available there soon. So, until then, play the game on Newgrounds and enjoy the experience it has to offer.