Forza Horizon 5 has been a massive success, as well as another critical console seller for Microsoft. The Microsoft Windows and Xbox-exclusive flagship racing simulation game series has been the benchmark for racing games for a long time. Likewise, the level of simulation and realistic representation of the racing experience has been above all other racing games. Players have the choice to increase the level of immersion by using add-ons such as steering wheel controllers. Therefore, having knowledge regarding the setup and settings for the steering wheel can be an integral part of getting the best experience. This article contains Forza Horizon (FH) 5: Best Steering Wheel Settings.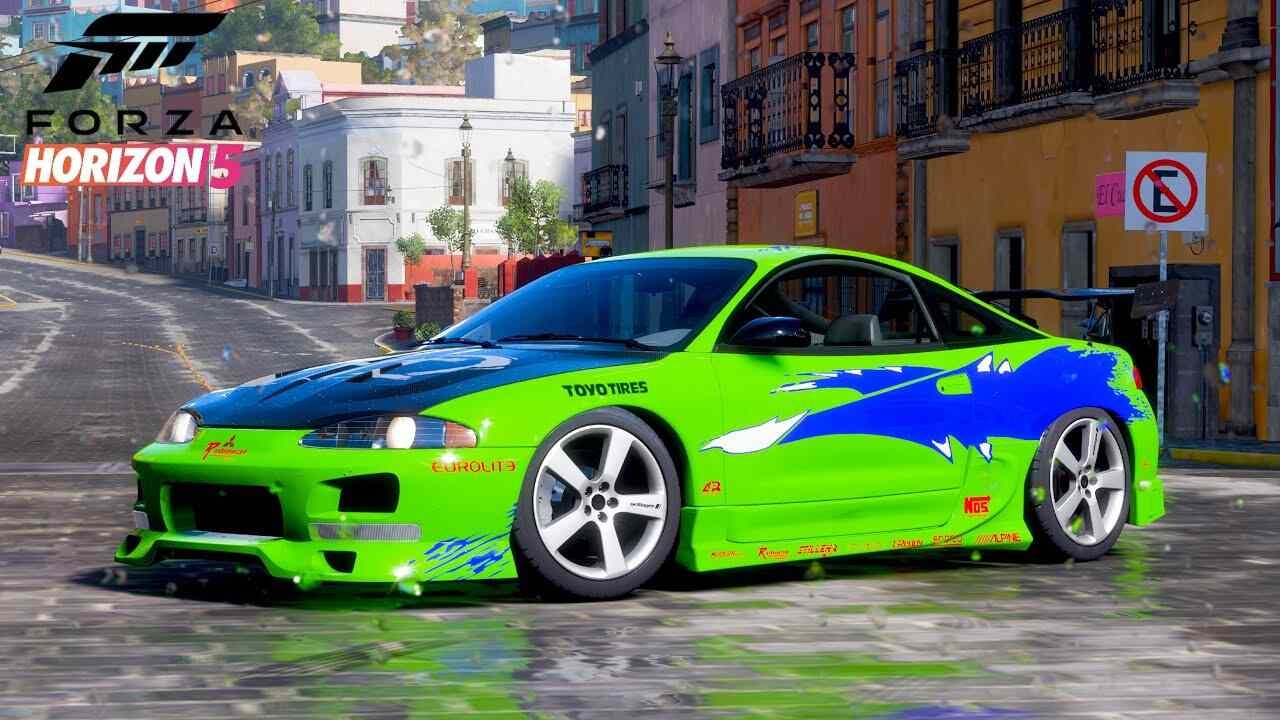 Steering wheel controller in Forza Horizon 5
Forza Horizon 5 is a game that aims to simulate as well as virtualize real-world racing experiences. Therefore, the more ways you are able to add to its realism, the better the racing experience will be. Likewise, steering wheel controllers can be a great add-on to experience a more realistic simulation. There are myriad varieties of controllers that you can set up with your PC or Xbox console. Forza Horizon also has native support for most steering wheel controllers available on the market.
Going back to the main topic of this article, you can use the optimal settings given below to set up your steering wheel controller for the best experience.
How to set up Forza Horizon (FH) 5: best steering wheel settings
You have to connect your wheel controller and launch the game. Then, go to Settings >> Advanced Controls >> Then, toggle and change the settings according to the best settings given below:
1) Vibration: OFF
2) Invert Vertical Look: OFF
3) Steering Axis Deadzone Inside: 0
4) Steering Axis Deadzone Outside: 100
5) Steering Linearity: 58 ( This can also be set to your personal preference )
6) Acceleration Axis Deadzone Inside: 0
7) Acceleration Axis Deadzone Outside: 100
8) Deceleration Axis Deadzone Inside: 0
9) Deceleration Axis Deadzone Outside: 100
10) Clutch Axis Deadzone Inside: 0
11) Clutch Axis Deadzone Outside: 95
12) E-Brake Axis Deadzone Inside: 10
13) E-Brake Axis Deadzone Outside: 100
14) Vertical Scale: 0.3
15) Force Feedback Scale: 0.5
16) Centering Spring Scale: 2.0
17) Wheel Damper Scale: 2.0
18) Mechanical Trail Scale: 2.0
19) Force Feedback Minimum Force: 0.7
20) Force Feedback Load Sensitivity: 0.9
21) Road Feel Scale: 0.5
22) Off-road Feel Scale: 0.8
23) Steering Sensitivity: 0.5