The Series updates in Forza Horizon 5 are a joy to behold for numerous reasons like new content, cosmetics, and a variety of items that we can claim. Among all of the racing sims that are available, FH5 executes everything right when it comes to festival playlist updates, the inclusion of new cars and more and rumors are that Series 12 is bringing forth some of the ambitious content like body kits, and newer cars that we can't wait to savor. Wondering what else you're getting in the update? Continue reading the article to know every detail about the Series 12 update in Forza Horizon 5.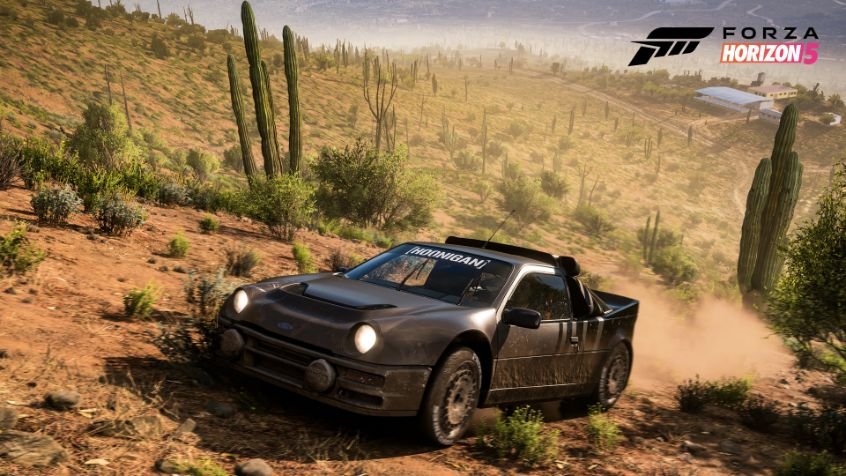 It is not surprising that Playground Games loves to shower us with plenty of updates that always remain a hot topic among the community of Forza Horizon 5. The Series 12 update is no different as it offers enhancements that continue to improve the racing experience and add more variety of customization, however, instead of Series 12, the update is dubbed "Horizon Road Trip", which is also the case for Series 11 as it was dubbed as "Rami's Racing History". The main things that we'll be seeing in the Series 12 update are newer Body Kits, Seasonal Races, Challenges, and Cars. While challenges and cars are usually included in every series update, the inclusion of body kits is something we haven't seen in quite a while and this opens up a new realm for customization of your favorite cars.
Release Date of the Forza Horizon 5 Series 12 update
The Series 12 update A.K.A Horizon Road Trip is expected to release on 15th September, which is only a few days away before you get to experience the new content.
New content in Series 12 update in FH5
The new Body Kits that we'll be seeing in Forza Horizon 5 are Liberty Walk body kits for various car models including Lamborghini, Porsche, Audi, Nissan, Maserati, Toyota, Honda, etc. As for cars, we have mentioned them below so you can take a look.
Audi R8 V10 2019
Audi RS 6 Advanced 2019
Mercedes A Class A35 AMG 2018
Porsche 911 Turbo S 2020
These three cars are expected to be released with the Series 12 update as they have been found in the game files. However, we are yet to get official confirmation which is why you should take this information with a grain of salt.
There also has been a rumor about a few more cars coming later into the game like Lamborghini Countach Remastered, and the new Buggati Mistral. It will be a delight to see both of these cars making an appearance in Forza Horizon 5 and car enthusiasts would definitely want to secure one as soon as it goes live in-game.
We hope that you enjoyed reading this article, stay tuned for more updates at Digistatement.