Forza Horizon 5 is the 2021-released car racing video game from Playground Studios and Xbox Game Studios. As the name suggests, it is the fifth installment in the FH series and is doing quite well since its release. The most commendable thing about this game is that the developers are constantly releasing new content. Recently, Horizon 2 Festival in the game has gone live and has also brought new missions and rewards for the players. Since this update is quite new to the game, many players wonder where is the Horizon 2 Festival Location. If you are also looking for an answer to this question, continue reading this article till the end.
Forza Horizon 5 promotes Mexico as the location and features the biggest map in the series. Caldera volcano, jungles and beaches, ancient Mayan temples, and towns and cities are some of the highlights that you experience while driving in the open world of this game. Apart from the map, prosperous cars are also one of the most applauded things about this game. Coming back to the main topic, here is everything you need to know about Horizon 2 Festival Location in Forza Horizon 5
Forza Horizon 5 Horizon 2 Festival Location
As mentioned earlier also, Forza Horizon 5 features the largest map ever in the series. On such a big map, it is quite hard to find the event's location on your own. But, there is no need to worry as we are here to help you out with it.
The Horizon 2 Festival Location is located on the northeastern side of Colinas Aridas. For the exact location, you must refer to the image below.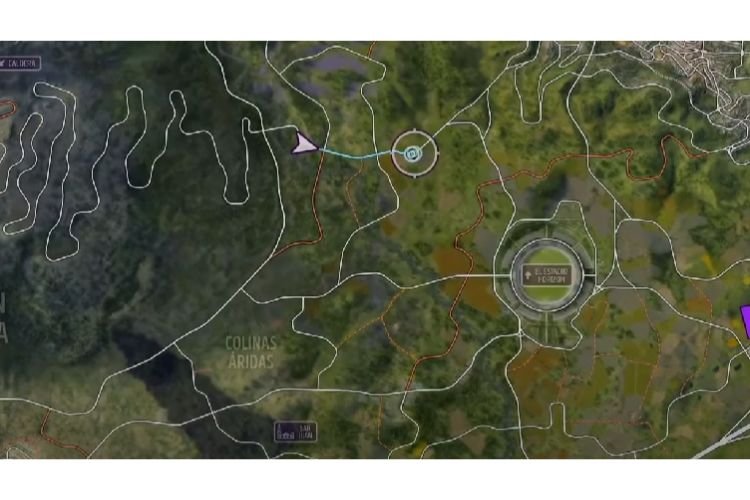 Now, after getting there, you will be able to complete a bunch of missions and grab some rewards. There is a mission in which you have to drive the 2014 Lamborghini Huracan  LP 610-4 to this location and click a photograph. You can easily grab this car from the Auto Show for 240,000 credits. There is another daily challenge that gets completed as soon as you drive to this festival location. So, driving to this location will give you a bunch of rewards.
So, this was everything about the Horza Horizon 5 Horizon 2 Festival Location. If you found this article helpful, share it with your friends.