Everybody who has played the premium racing title, Forza Horizon 5 looks forward to driving new cars in the game. The diversity and quality updates that the game gets sets it apart from the rest of the racing titles. It features licensed cars from different manufacturers and recently Audi released a new model in the game. The Audi RS E-tron GT is an electric sports car that is finally available to drive, however, the requirements to unlock it are complicated. That's where this article comes in. If you want to snipe the car as quickly as possible, follow the steps to do so. Continue reading the article to know how to unlock Audi RS E-tron GT in Forza Horizon 5.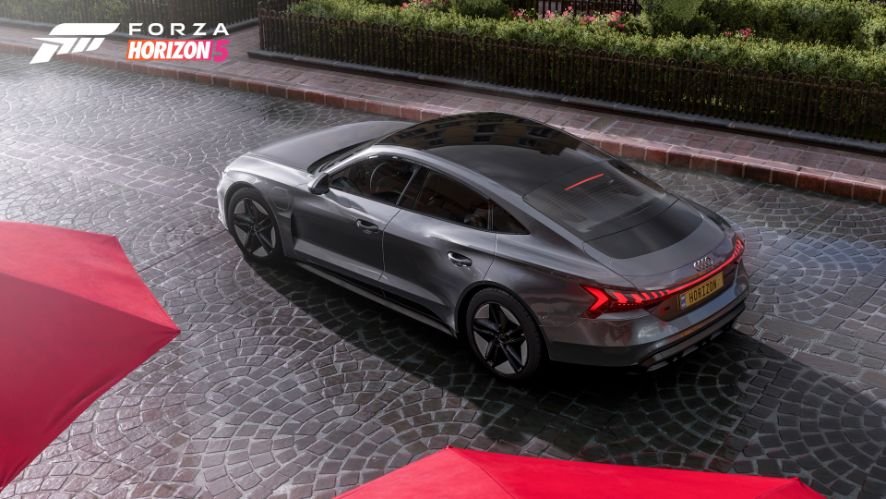 Audi is one of the flagship manufacturers that have developed some of the best cars that range from convertibles to sports, electric, and hypercars. The Audi RS E-tron GT is another addition to the game that devs first showcased at Forza Monthly live stream. Players can get it now as the Series 12 update has been officially released. It is a fully electric car that has joined the Porsche Taycan. Now that you know the basic details of the RS E-tron GT, it's time we get into how you can get it in FH5. See the next section below.
How to unlock Audi RS E-tron GT in Forza Horizon 5?
Here, we'll tell you how you can get your hands on the Audi RS E-tron in Forza Horizon 5. It is one of the rare cars available that players can get through the Horizon Festival playlist. However, unlike most cars, you need to get at least 80 points in the Series 12 update to unlock the Audi RS E-tron GT which might be quite overwhelming for some players, but we assure you that it will all be worth it. You have to be consistent when playing the game if you wish to gather points as fast as you can. You can try completing trial events, seasonal championship races, and PR stunts to be able to get your hands on it.
Another way to get Audi RS Etron is through the Auction house. If you have access to the Auction house, chances are this car would be listed there(offered by modders). If you want to make quick cash, buying these cars from the auction house and selling them for a higher price can net you some easy credits.
This concludes the article on how to unlock Audi RS Etron GT in Forza Horizon 5. We hope that you enjoyed reading this article. Stay tuned for more updates about Forza Horizon 5, news, guides, and more at Digistatement.